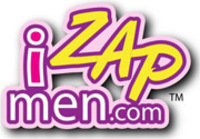 Valhalla, NY (Vocus) July 20, 2010
iZAPmen.com has just what you or your college co-ed need to stay safe and protected on campus. The staff at iZAPmen.com has worked very hard this year to put together the best assortment ever of self-defense products made just for women. Their focus recently has been to put together the most comprehensive assortment of campus safety and security products for college women.
Crimes against women on college campuses, especially violent crimes, can take many forms. A walk after dark between buildings like dormitories, the library or even from the parking lot or parking deck can quickly become a perfect stage for a violent crime. The party scene, including bars and other parties may be a little more comfortable if you are carrying just the right deterrents of potential danger. A date can go from terrific to terribly wrong very quickly – whether he just doesn't accept "no" as an answer, or worse. Date rape is even more common on college campuses than the reported rates suggest. Muggings and robberies can occur. Safety, whether going shopping, using an ATM machine or just taking a stroll is always an issue for young women on campus. Your safety and the safety of your valuables in your dorm room are also serious issues to consider. The number one crime reported on campuses today is theft from dorm rooms. iZAPmen.com has everything you need to be sure to not become a victim of campus crime.
Our favorite product is iZAPmen's College Survival Kit. The kit is a smartly assembled assortment of items that make sense for a woman and her self defense needs on campus. Included in this terrific package are a pepper spray cleverly disguised as a lipstick; a pepper spray for the visor of your car; a pepper spray to mount on the wall adjacent to your dorm room door; a pepper spray cleverly disguised as a key chain fob; a diversion safe cleverly disguised as a book to hold your valuables in your dorm room; a cell phone flashlight; a very loud electronic whistle; a motion alert and a door stop alarm to protect your dorm room from intruders, and much more.
In addition to their College Survival Kit, which is a favorite of their helpful associate Pepper Spray Patty, iZAPmen.com has tons of other items deemed essential for you or your college co-ed's campus safety. Two other helpful associates, Suzy Stun Gun and Tammy Taser, suggest you browse their very complete selection of stun guns and Tasers. All of these items are made especially for women. Tammy Taser likes the Taser C2. The C2 comes in a variety of stylish colors and is made just for the hand of a woman. Tammy feels the Taser C2 may very well be the ultimate self-defense electronic control device on the market today. Suzy Stun Gun likes several stun gun ideas including stun guns cleverly disguised as cell phones, lipsticks, pens and more.
We would be remiss if we didn't mention that the prices are excellent at iZAPmen.com and that the shipping is free for orders over $49.99. The iZAPmen.com team also gave us a promotional code to pass along for additional savings. The code is CAMPUS ZAP and is good for an additional 10% off the already low prices at iZAPmen.com. The girls told us this code is not advertised, nor is it available on the site.
You can follow iZAPmen.com on Twitter, FaceBook and YouTube. This is the best way to tell your friends about them and also to receive more of their periodic unadvertised deals.
About iZAPmen.com
iZAPmen.com is here to provide women with the widest assortment of non-lethal self-defense products available today. The products they make available are designed especially for women and their need to protect themselves from becoming a victim.
iZAPmen.com is a must see, must shop website experience for any women who wants to effectively defend herself so as not to become the next victim of a violent crime. Women who are already flocking to and enjoying the site include college co-eds concerned about violent crimes on campus and dorm room security, single women seeking protection against dates gone wrong, working women concerned about their everyday security in the workplace and beyond and even moms seeking products to protect themselves and their children. There is truly something for every woman at iZAPmen.com.
Products offered include Mace and pepper sprays in a wide variety of unique products and formats just for women. Similarly iZAPmen.com offers one of the widest selections of stun-guns and Tasers specially made for women. These products are made to fit securely in a women's hand and come in a wide variety of colors. Many are truly well concealed or camouflaged as lipsticks, cell phones, rings, key chains and other items. In addition, iZAPmen.com offers complete safety kits including their College Survival Safety Kit, Ultimate Apartment Survival Kit and Ultimate Vehicle Safety Kit. They also have an assortment of Self Defense DVD's, Self Defense Weapons, Personal Alarms, Home Protection, Diversion Safes, Safety Lights and more– all made exclusively for women.
Browsing iZAPmen.com is a comfortable, enjoyable, empowering experience for any women.
iZAPmen.com is a wholly-owned subsidiary of Prism Holdings, Inc., a multi-dimensional eCommerce company based in picturesque Valhalla, NY. For additional information on Prism Holdings please visit http://www.PrismHoldingsInc.com.
###