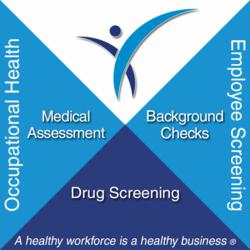 The people you hire define your business- Sterling Infosystems
New York (PRWEB) February 11, 2013
As a New York City leader in occupational health and employee screening services, Mobile Health recently partnered with Sterling Infosystems to add background check screening as another tool in keeping the workplace safe. This partnership was demonstrated on February 6th where Sterling's Regional Sales Director, Kurt Campbell joined Mobile Health's VP of Business Development, Michael Rosenfeld and they presented a 40 minute webinar on the importance of employee screening.
Youtube Video: https://www.youtube.com/watch?v=P7k19v8HX3U
With over 70% of registered individuals attending, the webinar was a great success as New York healthcare companies, staffing agencies, security businesses, and DOT driving companies all paid close attention to an area of their recruiting that might have been overlooked. As the most important investment a company can make, attendees learned how valuable it is to ensure that only the most qualified recruits join their company. A big theme of the webinar was contributed by Sterling's tagline of "The people you hire define your business".
Major topics covered included negligent hiring lawsuits, resume fabrications, and the benefits of subscribing to a professional provider that are experts in their field. When joining Mobile Health and Sterling, clients are not only receiving access to the most accurate and fastest reporting in the industry, but also the comfort that as rules and regulations change, they will know immediately from Mobile Health how that impacts their business.
Towards the end of the webinar, Mr. Rosenfeld presentenced some selected screenshots of Mobile Health's client portal. This is where clients can make requests and review the results all online 24/7. This is also the same portal that allows for a full suite of pre-employment screenings to be done including drug tests and physical exams. These medical exams are done at one of Mobile Health's 6 locations across New York City and Long Island.
Many of the attendees appreciated the direct access to such industry leaders and contributed themselves by asking questions and requesting more feedback. Many questions related to combining background checks with drug tests, third party fees, and wait time for results. Mr. Rosenfeld answered most questions at the end, but responded to individuals whose questions were not addressed by email.
After such a great success, Mobile Health looks forward to scheduling further webinars showcasing more of their products and services with New York City businesses and how they can be a seamless integration in their recruit to hire process. Mobile Health also thanks Mr. Campbell from Sterling for providing his time and expertise for this event.
Mobile Health is a New York City occupational health company with medical centers across New York City and in Long Island. They specialize in all areas of employee screening such as pre-employment and annual physicals, medical assessments, drug testing, background checks and employee health programs such as on-site flu shots.
Sterling Infosystems is an international leader in background check reporting and a founding member of the NAPBS. Annually, they do over 14 million background checks around the world, including many Fortune 500 companies.