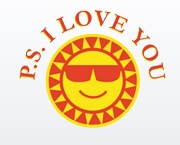 Spectrum has teamed up with a Coachella Valley powerhouse!
Cathedral City, CA (PRWEB) November 28, 2012
Having given up the snowy and cold winters of Chicago, IL some 12+ years ago, Spectrum Business Solutions, LLC President and CEO, John DiViggiano, has chosen the Greater Palm Springs area to establish his Criminal Background Check business.
"Palm Springs has long been known as the playground of movie stars and Presidents, but this well-kept secret is no secret anymore," says Mr. DiViggiano. He adds, "Snowbirds and full-time residents are flocking to this desert paradise, in search of the perfect climate, and, economic opportunity".
What was once a sleepy, exotic hideaway for Hollywood celebrities who loved the golf and tennis opportunities, the Coachella Valley has become a thriving, year-round community, with new businesses popping up everywhere to serve its growing population. "Both new and established businesses alike, are seeing the influx of people from all walks of life, who are searching for an unspoiled, unpolluted, and thriving community in which to live and raise a family", said Mr. DiViggiano. "Those businesses need to add staff to handle the seasonal fluctuations in population, and at the same time offer employment to full-time residents calling the Valley home".
Spectrum Business Solutions, LLC specializes in online Criminal Background Checks, DMV, Workman's Comp, Eviction, Sex Offender, and many other specialized searches geared to a specific industry's needs. It offers its exclusive "Defender Series" customized searches that make complex background checks easy to perform.
Spectrum's new membership in The Palm Springs Chamber of Commerce will only enhance its ability to serve businessmen and women throughout the Coachella Valley.
For more information, visit their website at: http://www.spectrumbusinesssolutions.biz