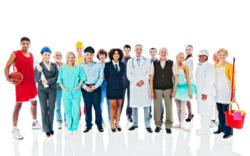 Payments are now easier, and safer using PayPal.com
Cathedral City, CA (PRWEB) December 11, 2012
Spectrum Business Solutions, LLC has now joined forces with PayPal for its business customers.
"Remitting through PayPal allows our customers to use a number of payment options," said John DiViggiano, Spectrum President and CEO.
He adds, "Making payments quickly and easily online suits many Spectrum customers, who routinely use our website to do their own online Criminal Background Checks".
Spectrum is a Nationwide provider of background search services, which are available to their accounts with the click of a mouse. Their automated system is attractive to busy HR Managers because of the time and money it saves them. Now, with the electronic payment options offered through http://www.paypal.com, employers can enjoy even more flexibility and safety using their system.
For further information about PayPal payment options, or to set up an account with Spectrum Business Solutions, LLC, please call or visit their website at (888) 332-8229 http://www.spectrumbusinesssolutions.biz