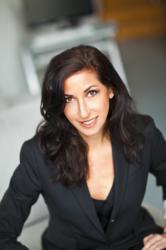 As workplace violence, fraud and theft continue to rise, employment screening remains the first step toward prevention.
Columbus, OH (PRWEB) September 09, 2011
OPENonline's Executive Vice President, Angela Bosworth, J.D., will present at the Society of Corporate Compliance and Ethics 10th Annual Compliance and Ethics Institute in Las Vegas, Nevada on September 11 and at the 57th ASIS International Annual Seminar & Exhibits on September 20 in Orlando, Florida.
Both presentations, "Background Checks Done Right- A Legal and Compliance Update to Help Keep you Out of Court," and "Background Checks Under Fire- A Legal Update," respectively, will touch on recent enforcement actions filed by the US Equal Employment Opportunity Commission (EEOC), laws targeting the use of credit and criminal information, and "ban the box" initiatives that limit the access to critical applicant information.
"Background screening is a vital part of the hiring process –now more than ever," Bosworth said. "As workplace violence, fraud and theft continue to rise, employment screening remains the first step toward prevention."
Attendees of both events will gain expertise in the most critical areas of legal compliance for employers in the background screening process and learn best practices and proactive steps to implement them in order to mitigate risk of legal actions related to background screening and selection process.
Bosworth brings over twenty years as a licensed attorney and over ten years of experience in the background screening industry to her position at OPENonline. Her extensive experience includes employment law, governmental affairs, compliance best practices, and policy initiatives. She is a frequent speaker on issues involving employment law, Fair Credit Reporting Act compliance, Title VII, privacy, social media in the workplace, and many of the legal challenges that employers face in hiring employees and maintaining a safe and productive workplace. She currently serves on the Board of Directors for the National Association of Professional Background Screeners (NAPBS), is a member of the Society for Human Resource Management (SHRM), ASIS International, and the Ohio State and Columbus Bar Associations.
About OPENonline
Accredited by the NAPBS Background Screening Credentialing Council, OPENonline is a leading provider of background screening and investigative solutions. OPENonline offers a broad range of employment screening, drug screening and employment eligibility verification services, including SelectHire®, a one stop solution for employment screening. The company is dedicated to helping customers save time and money by providing background information that is current, accurate and compliant with exceptional customer service. For more information, visit http://www.OPENonline.com or call 1-800-935-6736.
Follow us at all our upcoming events @backgroundpros:
SCCE's 2011 Compliance & Ethics Institute (Sept. 11): #SCCEcei
ASIS International Annual Seminar & Exhibits (Sept. 20): #ASIS2011
2011 Ohio HR Conference (Sept. 21- 23): #OHSHRM or #OHSHRM11
CUPA-HR Annual Conference & Expo 2011 (Sept. 25): #cupahr2011
NHRMA 2011 Conference & Tradeshow (Oct. 5- 7): #NHRMA11
###