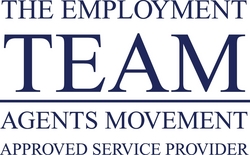 Our employment screening service is ideally suited to smaller recruitment firms who require a background checking capability but cannot be certain about the type and frequency checks their customers will require.
(PRWEB) July 7, 2010
Employment screening specialist, Know Your Candidate Ltd has become an Approved Service Provider of TEAM - The Employment Agents Movement. TEAM is the largest network of independent recruiters in the UK with over 200 member firms and 350 membership locations spanning the country. Being part of TEAM enables members to provide a total recruitment service to clients and candidates both locally and nationally across a wide range of disciplines that otherwise would prove difficult as an independent firm. Through the partnership with Know Your Candidate, TEAM members will be able to provide a comprehensive range of background checks as and when required by their clients.
Barry Hetherington, Managing Director of Know Your Candidate commented "Our flexible, cost-effective commercial model coupled with the simplicity and transparent nature of our service is ideally suited to smaller recruitment firms who require an employment screening capability but cannot be certain about the type and frequency of background checks they require. Our employment screening service is perfect for TEAM members and we look forward to helping them secure more business by demonstrating to their customers and prospects that they can offer a fast and reliable employment screening solution."
Liz Longman, TEAM UK Director echoed Hetherington's comments and adding "TEAM welcomes new service providers who can enhance our network not only by providing our members with commercial benefits but who can share knowledge and best practice on key topics too. Employment screening is becoming an increasingly important issue for recruiters so we are delighted to have Know Your Candidate on board to help our members."
###