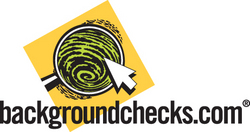 At backgroundchecks.com, we focus on safety as a priority
Dallas, TX (PRWEB) October 29, 2008
Halloween is an exciting time for children, but it can be a nightmare for parents. backgroundchecks.com, the largest national criminal records database, makes it easy for families to take the risk out of trick-or-treating with a special offer on criminal report searches. For the price of $5.00 per report, an 80% discount, consumers can search millions of records instantly including sex offender registries, criminal history files and government watch lists.
It's important to teach children about safety on the streets this Halloween, but also for parents to make sure there are no real-life boogey men hiding in the neighborhood. Before children set off on the great candy hunt, backgroundchecks.com recommends that families:

Ensure that an adult or a responsible youth supervises the kids. If someone else is taking your child out for candy, make sure you know whether or not they have a history of crimes against children.
Plan the trick-or-treating route as a family. Explain to children about avoiding homes of people they do not know. If there is a house on the street that has a "No Candy Here" sign posted, find out why.
If neighbors offer to drive the kids around this Halloween, make sure you know if they have any moving violations.
"At backgroundchecks.com, we focus on safety as a priority," said Craig Kessler, President. "There is no other organization that has the same depth and breadth of criminal history records, as us. At the core of our business, we provide products and services that offer employers the opportunity to make educated decisions about hiring candidates. People can use the same kinds of information every day to make their own decisions about family safety, whether it is on Halloween or any other day. We take the guesswork out of the game and put the answers right at their fingertips."
About backgroundchecks.com:
backgroundchecks.com is an industry leader in background and employment screening solutions. backgroundchecks.com maintains the largest searchable national criminal records database available in the industry, with over 300 million criminal records.
For more about information on backgroundchecks.com products and services, visit: http://www.backgroundchecks.com.
Business Contact:
Pat Mangiacotti
VP Business Development
service @ backgroundchecks.com
866.300.8524
###