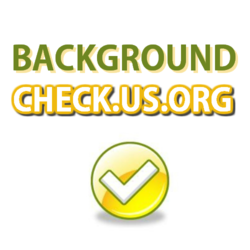 By having two independent databases, we can see what information matches up and what doesn't.
Austin, TX (PRWEB) February 22, 2013
BackgroundCheck.us.org has uploaded a second database in order to cross-check their background checks for accuracy, company officials said yesterday.
"It has come to our attention that due to computer glitches and simple human error, some inaccuracies have entered our database," a company spokesman said. "By adding a second database, we can attempt to screen out that bad data and provide better reports to our customers."
Incorrect information can enter the database several ways, the company said. First, sometimes government clerks enter incorrect information at the source. This may eventually be fixed in the courthouse, but stay in the electronic record for a long time.
Secondly, when migrating data from the courthouse to the public records database, the information can become corrupted due to software errors.
Finally, identity theft can cause wrong information to be uploaded.
"By having two independent databases, we can see what information matches up and what doesn't," the official said. "Then when we find inconsistencies, our IT staff can look at the original records and see which information is correct."
The company said they will continue to cross-check information for accuracy well into the future to make sure they get things right.
"This is not a one-time thing," the official said. "This is going to be an ongoing effort to make sure that we have the best and most up to date records available anywhere."
About BackgroundCheck.us.org:
BackgroundCheck.us.org provides background check searches across the U.S. and Canada. With background check information including criminal, arrest, and employment status, BackgroundCheck.us.org is a top resource for public records online. For more information or questions, contact customer service through emailing manager(at)backgroundcheck(dot)us(dot)org, visit the website for live chat, or call toll free 1-866-434-4253.