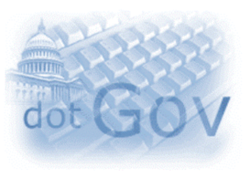 The ROI on creating .gov backlinks versus regular backlinks is substantially higher and also can attract a higher quality of traffic to your website.
Raleigh, North Carolina (PRWEB) May 11, 2012
As Backlink Service is one of the top backlinking companies worldwide, it keeps track of the trends regarding website statistics and search engine optimization. The internet has seen a huge increase in number of websites over the last decade. Most people ask themselves when creating a new website, how will they break through the clutter on the internet and become highly visible in search engine searches such as with Google. Backlink Service can attest to the impact .gov backlinks has and how important they are in 2012 for gaining and maintaining traction with search engines. Backlink Service both provides an excellent service and expert analysis to their customers due to their success in the industry.
Fasthosts, located in the UK reports that 41% of firms do not optimize their positions within search engines meaning they do not engage in search engine optimization (SEO). Fasthosts also reports that 11% of firms said past attempts to optimize their online visibility had failed and only 28% of small companies believe that they understand their number of website visitors effectively. .Gov links can not only help completely optimize search engine effectiveness, but can act as a sole search engine optimization tool for a company, giving that company an advantage over the 41% of firms who do not engage in search engine optimization
To clarify why .gov backlinks are more significant than normal backlinks, only institutions and facilities owned by governments or entities which have government ties are assigned .gov website extensions. Government institutions are viewed as authoritative sources of information which are unbiased and respected. A backlink from their site to yours is viewed as trustworthy by associated. .gov backlinks also generate higher PageRank as .gov sites tend to already have some of the highest PageRank out there as they are a central resource for communities and the public.
Kris Reid, owner of Backlink Service says, ".gov sites naturally have other sites pointing to them. A site that contains a multitude of inbound and outbound links will have a higher chance of having a higher page rank and authority and therefore are ideal to link through. The ROI on creating .gov backlinks versus regular backlinks is substantially higher and also can attract a higher quality of traffic to your website."
The key to .gov backlinks as with any backlinks, is creating relevant and naturally-associated links built in an organic way. If you are paying for .gov backlinks, be inquisitive and ask how the company you choose creates their .gov backlinks and why they go about it that way. Backlink Services is in association with many .gov websites and can offer high-quality backlinks through appropriate .gov sites matching your website's content.
Backlink Service provides its customers with all types of backlinks in addition to .gov links which follow the current trends and lead to greater traffic, a higher conversation rate and a better reputation for its customers. For more information on backlinking services and .gov backlinks please contact Backlink Service
Backlink Service is one of the highest ranked backlink companies by Google and offers premium, effective backlinks through a variety of bundled packages. Backlink Service focuses on providing the most important backlinks including .EDU, .GOV, and High PageRank links to its customer. While primarily a backlinking company, Backlink Services offers many other value-added services, tools and resources for its clients. These include search engine ping notification, continued pinging, index notification, customer service consulting, a backlink checker to use for your company and to check up on the competition, a web position tool, and a PageRank checker to efficiently find the Pagerank of domains of individual pages.