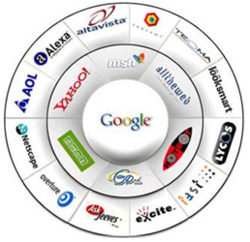 I sought out Blue Backlinks due to their accuracy in backlink reporting and their presence on the internet as a reliable place to verify backlink sources. Blue Backlinks fits perfectly with Ardor Backlinks Group's credibility within the indust
Raleigh, North Carolina (PRWEB) April 30, 2012
As Ardor Backlinks continues its success of being the go-to company for premium backlinks and offering the best customer service in the industry, it has acquired a free backlink checker, Blue Backlinks (http://www.bluebacklinks.com/). This backlink checker will act as an extension of the Ardor Backlinks Group and will provide the ability to search up to 10,000 backlinks. With the acquisition completed in April 2012, Ardor Backlinks sees this as a value-added service, complimentary to the many backlink packages available for purchase through their existing companies.
Most individuals involved in having an online presence for their company realize the ideal situation is to appear on the first page of search engine results when appropriate key words are searched. Many individuals even realize that they can multiply their chances of this by using relevant keywords and phrases to optimize the material that appears on their website. One of the major areas of search engine optimization (SEO) which has a significant impact is backlinks. Ranking higher in search engine results involves receiving backlinks from additional relevant sites which essentially acts as a vote of confidence in the site.
If direct competition has been outlined, then it can be easy to find out how a site compares to the competition through the number of inbound and outbound links to these site. The first step is locating a high-quality, accurate, and free backlink checker. Kris Reid, owner of the Ardor Backlinks Groups explains, "I sought out Blue Backlinks to acquire due to their accuracy in backlink reporting and their presence on the internet as a reliable place to verify backlink sources. Blue Backlinks fits perfectly with Ardor Backlinks Group's credibility within the industry and mission to educate on the importance of backlinks in search engine optimization."
Blue Backlinks can be used to validate how many backlinks a site currently has or it can be used to verify that the correct number of backlinks have been placed if a backlink service has been paid to build backlinks. If the competition has many more backlinks, then increasing the number of backlinks to a target site may be crucial to increasing market share for a company. Recognizing that knowledge is power, a free backlink checker can provide a better perspective on your position compared to competitors at minimum and can also act as a tool which can drive a higher-level of competitiveness for a company within a respective industry.
Blue Backlinks will enjoy the same ongoing, long-term relationships Ardor Backlinks has established with repeat clients and credible companies which Ardor Backlinks builds backlinks through. Ardor Backlinks also provides excellent customer service and support to help customers better understand the importance of backlinks for search engine optimization. For more information on backlinking services and the uses of a backlink checker please contact Ardor Backlinks
Ardor Backlinks offers a highly successful, premium backlink service through its cleanly rebranded website which is based around a new user-friendly platform. Ardor Backlinks has thousands of partner websites that are some of the highest PageRank available and offers a customizable service to meet robust backlinking needs or small requests. It is a personalized service which always results in higher page-ranking through Google and other search engines across every industry. Through the customized service, Ardor Backlinks can handle one-time requests or ongoing backlink promotions.
Ardor Backlinks' number one priority is getting its consumers ranked as high as possible on Google and other search engines. Included in all service packages is a value-added and complimentary 3-month guarantee and the option to add-on a 6-month or 12-month guarantee at a small cost, all to ensure backlinks are valid throughout each time period.