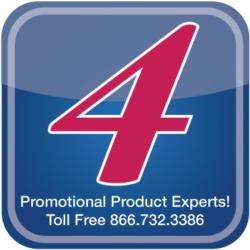 Essex, Ct (PRWEB) August 13, 2012
Every child needs a backpack to carry books, homework and lunch back and forth from home to school. Many healthcare professionals including experts at kidshealth.org take time out in the beginning of the school year to warn students and parents about the dangers of heavy backpacks. As a nation-wide retailer of hundreds of promotional and custom imprinted backpacks, messenger bags, drawstring backpacks and tote bags 4AllPromos reminds parents that heavy backpacks can result in back injuries and children should carry no more than 10 to 15 percent of their body weight in a backpack.
While backpacks are a useful way for students to stay organized, a heavy backpack can result in shoulder, neck and back injuries. Today there are so many different types of school bags for the fashion conscious student; however the experts at kidshealth.org suggest that students use a backpack to help evenly distribute the weight. Carrying a messenger back or tote bag can cause too much strain on one side of the body. Students may choose to use tote bags, drawstring backpacks, or messenger backs when attending classes that do not require heavy text books or a lot of supplies.
4AllPromos wants to make sure all customers have the supplies needed for a healthy and successful school year. 4AllPromos offers hundreds of different bags that can carry almost anything from groceries, to schoolbooks, to sports bottles and gym shoes. With more than 500 different types of bags there is certainly one for every student, athlete and teacher. Principals, teachers and coaches may want to consider custom imprinting a bag with the school name or mascot as a welcome back gift to students. Bags are always one of the most popular products on 4allpromos.com
The health care experts at kidshealth.org emphasize the importance of children developing healthy habits early in order to grow into healthy, capable and proactive adults. A child's body is fragile and therefore should no be carrying large loads around throughout the day. Additionally, many of children's unhealthy habits such as poor posture from activities such as playing video games can also affect spine health. Heavy backpacks or bags can exacerbate poor posture thus leading to spine and neck injuries in adulthood.
Help students stay healthy this school year with quality, custom imprinted backpacks from 4AllPromos. 4AllPromos is leading online marketing of custom imprinted and promotional products including tote bags, sports bottles, sticky notes, giveaways and tradeshow items. For more information or to talk with a product specialist call 1-866-732-336 toll free Monday through Friday.