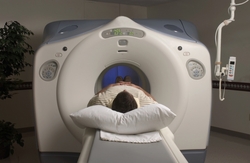 Research has consistently shown the value of physical therapy for patients with back problems
Austin, TX (Vocus) November 4, 2010
The Journal of the American Board of Family Medicine recently reports a large jump in the number of treatments and tests for back pain. This study reports a 629% increase in Medicare expenditures for epidural steroid injections from 1994 to 2001; a 423% increase in expenditures for opioids for back pain from 1997 to 2004; a 307% increase in the number of lumbar magnetic resonance images among Medicare beneficiaries from 1994-2004; and a 220% increase in spinal fusion surgery rates from 1988 to 2000. At the same time, the studies do not show an increase in the number of patients with back pain or improvements in patient outcomes. Physical therapists at Texas Physical Therapy Specialists provide effective and non- invasive treatments for patients with back pain, often at a lower cost.
Similarly the Wall Street Journal has cited a study on high back pain costs at the Virginia Mason Medical Center in Seattle. This medical center tested a solution for one of the biggest problems in America's health care crisis: the U.S. medical system that rewards doctors and hospitals for how much they treat patients, not how well they treat them.
Doctors studied the course of treatment for dozens of patients at Virginia Mason's spine clinic. They found that standard treatment procedures were not being followed. For example, Virginia Mason doctors had gotten into the habit of ordering expensive MRIs for uncomplicated back pain, even though patients didn't need them.
Patient inconveniences were found as well. Many patients had to wait a month for appointments and often were bounced from specialist to specialist. Eventually, some patients were directed to physical therapy and often only then began to feel relief.
Once the inefficiencies were mapped out on paper, the solution was clear to everyone: physical therapy is the best first choice. According to the Wall Street Journal article, 'That's also what a lot of medical literature suggests. The hospital made the change, and also worked with its team of employers to eliminate extra steps in the medical maze for patients.'
'That's been our thinking all along,' says Dr. David Browder, DPT, OCS, physical therapist and Clinic Director at TexPTS in Austin, TX. "This article highlights that patients with back pain should see a physical therapist first. Seeing a physical therapist first eliminates unnecessary tests, unproven surgeries, high costs, and most importantly provides a successful outcome while decreasing the chance of returning pain."
'All the imaging we do, all the drug treatments, all the injections, all the operations have some benefit for some patients. But I think in each of those situations we've begun using those tests or treatments more widely than science would really support,' says Richard A. Deyo, a physician at Oregon Health & Science University in Portland and a coauthor of a study published in February 2008 in Journal of the American Medical Association.
What science does support is the effectiveness of physical therapy for patients with back pain. "Research has consistently shown the value of physical therapy for patients with back problems," said Browder. "Hands-on therapy along with exercise reduces pain and prevents future problems."
"You have drugs, you have surgery, or you have us," explained Browder. "The reality is that very few treatments have shown the ability to truly affect patients with spine pain. Physical therapists can do just that." These treatments include hands-on therapy to mobilize the spine and exercises designed to get rid of back pain.
For more information about how physical therapy at Texas Physical Therapy Specialists can help get rid of pain, reduce the use of expensive testing, and prevent painful and costly surgery, visit texpts.com.
About Texas Physical Therapy Specialists:
Texas Physical Therapy Specialists (TexPTS) is a private physical therapy practice with locations throughout San Antonio, Austin, and Tyler. Known for teaching and training physical therapists all over the U.S., TexPTS physical therapists pride themselves in being spine experts. They deliver hands-on physical therapy based on the newest research to achieve the best results for patients with bad backs, achy joints, wounded hands, and work injuries. Along the way, the TexPTS family has fun and makes friends with their patients (and their pets, their kids, their in-laws, and neighbors….). Perhaps this is why they were voted the Best Private Physical Therapy Practice in the U.S. in 2009 by their peers in the American Physical Therapy Association. For more information visit TexPTS.com or find TexPTS on Facebook.
###