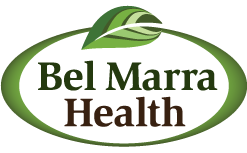 According to a study published in the European Spine Journal in April 2013, four out of ten chronic lower back pain cases are caused by bacterial infections that can be eliminated with antibiotics.
Toronto, ON (PRWEB) May 29, 2013
Bel Marra Health, which offers high-quality, specially formulated vitamins and nutritional supplements, reports on a new study revealing the healing properties of antibiotics for back pain.
As Bel Marra Health reports in its article, (http://www.belmarrahealth.com/pain-management/can-antibiotics-cure-back-pain/), back pain is the number one cause of disability in America, and about 1 in 5 Americans struggle with chronic or reoccurring back pain. Back pain is not only the second leading cause of missed work days; it is also the fifth leading cause of hospitalization and the third most common reason to undergo costly surgery. However, doctors caution against the newly touted antibiotic therapy and suggest it may not be as safe and effective as the media has made it out to be.
According to a study published in the European Spine Journal in April 2013, four out of ten chronic lower back pain cases are caused by bacterial infections that can be eliminated with antibiotics. Prior to this study, Denmark researchers conducted a separate investigation where they analyzed the tissue from patients who had a herniated disc (commonly referred as "slipped discs"). The researchers found that many of the slipped disc patients tested positive for a type of bacteria that is associated with acne called Propionibacterium acne. The researchers hypothesized that the increased blood flow which occurs following a slipped disc draws bacteria to the injury site which can then cause inflammation and lead to modic changes (inflammatory swelling within the vertebrae). This revelation prompted the Denmark researchers to conduct a study to determine if eliminating the bacteria could also eliminate the back pain.
The study, which took place at the Spine Centre of Southern Denmark, was conducted on 162 patients with chronic lower back pain following a slipped disc – all of whom also experienced modic changes. For 100 days, the participants of the study were either given antibiotics or a placebo. The results show the group who had been given the antibiotics reported a significant reduction in pain as well as fewer missed work days. The reported improvements continued, and were still noted at the one year follow-up exam.
Although these results are encouraging, Canadian spinal-cord injury specialists warn that the study has its limitations and the results are far from conclusive.
"The authors in this study have not used the current standard of diagnostic investigations for establishing that they do, in fact, have a bunch of patients whose pain is coming exclusively from a disc ," states Paul Bishop, MD and researcher at ICORD.
In addition, the study failed to exclude patients with other potential pain generators, such as arthritis. Also, the relief found from taking the antibiotics may have come from other effects of antibiotics, such as their ability to reduce inflammation, and have little to with the bacteria killing properties.
Mark Frobb, a physician at the Chronic Back Pain Clinic in Surrey, B.C., adds that there are numerous causes of chronic lower back pain, "and no one treatment will address them all." Also, antibiotics have not yet been put head-to-head with other lower back pain treatments such as corticosteroid injections and "until they're put head to head in controlled trials," Frobb says, "I think that it would be inappropriate to say that we've discovered the panacea for lower back pain."
Until further research is done to determine if antibiotics are in fact the most effective treatment method for certain causes of back pain, and to isolate which causes of lower back pain would benefit from antibiotic therapy,
Bel Marra Health Doctors caution against excessive use of antibiotics for back pain. Antibiotics can also fight off the beneficial bacteria in the gut, and long-term use can lead to a number of negative health effects including lowered immunity, poor digestion and even mental health disorders such as depression. Antibiotic use can also lead to the growth of antibiotic resistant bacteria, which can be life threatening.
(SOURCE: Barton, Adriana. "Caution Urged on Antibiotic Cure to Back Pain." The Globe and Mail. N.p., 09 May 2013. Web.)
Bel Marra Health is the maker of "Bone Rescue," a high-quality nutritional supplement that is used to help build strong new bones and slow bone loss, without putting the heart at risk. All ingredients are backed with scientific evidence. Every product is tested for safety, quality, and purity at every stage of the manufacturing process. Furthermore, Bel Marra Health products are produced only in Health Canada approved facilities, going the extra mile to ensure that our health-conscious customers are getting top quality products. For more information on Bel Marra Health visit http://www.belmarrahealth.com or call 1-866-531-0466.