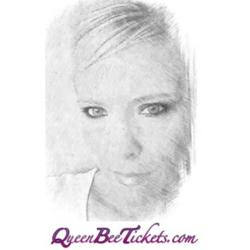 QueenBeeTickets.com is pleased to be able to offer up discount Backstreet Boys tickets to the general public for the highly anticipated In A World Like This Tour.
Germantown, Wisconsin (PRWEB) May 15, 2013
Backstreet Boys pre-sale tickets will be available Wednesday at QueenBeeTickets.com, and the organization has announced that it will be offering discount Backstreet Boys tickets at that time. The In A World Like This Tour is celebrating the group's 20th anniversary. After opening the tour in China, the group will start the North American leg with a show in Chicago on Aug. 2. This marks the first time that Backstreet Boys tour tickets have been available since the NKOTBSB Tour wrapped up in June 2012.
Backstreet Boys tour tickets are expected to be hot sellers in the secondary market, and QueenBeeTickets.com is delighting fans with fair prices on seats. The tour will get started with several shows in the Midwest and Canada (Montreal and Toronto) before the group makes its way east to Boston for a concert at the beautiful Bank of America Pavilion on Aug. 12. After the Backstreet Boys make their way South to Florida and through Texas, a concert will be performed at Comerica Theatre in Phoenix on Sept. 5. Shows in Southern California (Irvine), Las Vegas and Northern California (Concord) follow over the next several evenings. The tour then continues following a trip across the Pacific Ocean to Japan. Backstreet Boys pre-sale tickets are expected to sell quickly for each of these shows.
Many of those who will be taking advantage of the discount Backstreet Boys tickets that QueenBeeTickets.com is offering have enjoyed listening to "This Is Us," the studio album that the group put out in October 2009. It received widespread interest as it peaked in the ninth position on the Billboard 200, and it also reached the top five on musical charts in Canada, Japan and the Netherlands. Those utilizing their Backstreet Boys pre-sale tickets later this year will enjoy live renditions of songs off of this album.
The group has put out two No. 1 albums: "Millennium" and "Black & Blue." Those were released in 1999 and 2000, respectively. The group has recorded six songs that have peaked in top-10 positions on the Billboard Hot 100. The first one was also the group's best performing song as "Quit Playing Games (with My Heart)" reached the second spot on that chart. It was released in 1996. The group's first top-40 hit was "I'll Never Break Your Heart." That popular hit came out in 1995 and reached the 35th spot on that chart. Fans with Backstreet Boys tour tickets would love to experience live renditions of those two songs.
Fans have been on the lookout for discount Backstreet Boys tickets ever since the group was formed in 1993. They were named for Backstreet Market in Orlando, Fla. The group first performed for those with Backstreet Boys tour tickets in 1996 when it embarked on The Space Show. Although the group has always been popular in the United States, it has received a significant amount of interest from European fans ever since "Backstreet Boys," the group's debut studio album, was released to an international audience in May 1996. Backstreet Boys tour tickets have sold at high rates to overseas fans ever since.
QueenBeeTickets.com is a popular online destination for cheap concert tickets, sports tickets, and theater tickets online. This provider is known for being able to provide some of the best prices and selection available in the secondary ticket industry. In addition to being able to offer seats at low prices, the company is also known for providing top-notch customer service. Other top sellers from this ticket provider include Rolling Stones tickets for the 50 & Counting Tour, Paul McCartney tickets for the Out There Tour, and Justin Timberlake tickets for the 20/20 Experience World Tour.