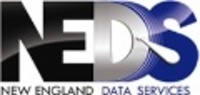 The Remote Backup solution has been outstanding. The installation was seamless and everything works transparently. Best of all, it is less expensive than the cost of the tapes per month. We plan to use this for as many of our clients as we can. We do a better job providing IT support when the backups work properly
WALTHAM, Mass. (PRWEB) May 7, 2008
The NEDS Online Backup solution contains some of the most advanced features in the industry with its 1024-bit encryption and ability to back up Microsoft Exchange, SQL, and Oracle; making it one of the most secure solutions on the market. It is compatible with Microsoft Windows and Linux operating systems. "The Remote Backup solution has been outstanding. The installation was seamless and everything works transparently. Best of all, it is less expensive than the cost of the tapes per month. We plan to use this for as many of our clients as we can. We do a better job providing IT support when the backups work properly" explains one of NEDS' channel partners.
Features of Online Backup Solution
-- Brick-level
-- Bit-level backups
-- Capability to back up open and locked files
-- The solution is completely automated, allowing users to reallocate time they used to spend on other backup solutions such as tapes or manual backups to more important and less mundane tasks.
-- The NEDS Online Backup solution's interface is built to be very easy to use, offering the user the option to use a wizard or manually configure backup sets and restores.
With the latest release comes a host of new features such as automatic deletion of old backup sets or versions, automatic software updates, and an optional reporting tool that emails the user their backup statistics daily.
Summer Promotion
The NEDS Online Backup solution is already one of the most cost effective business backup solutions on the market. "We are excited to announce the kickoff of our summer remote backup promotion; offering customers the first two months free of a one year contract" says Christopher Souza, VP of Sales and Marketing.
NEDS currently has customers with vaults ranging from 5GB to 500GB and all of their customer's data is stored safely and securely in their data center. With no hidden costs for restores, no tapes to change, and no more spending countless hours maintaining your own backup solution, NEDS Online Backup is a viable solution for any organization.
Release Summary:
New England Data Services (NEDS), a data center offering hosting and managed services released the newest version of their Online Backup solution on Tuesday.
Keyword Tags:
backup, backup data, backup online, backup software, backup solution, data backup, online backup, online data backup, remote backup, software backup