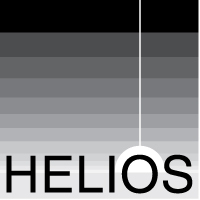 Hannover, Germany (PRWEB) February 18, 2010
HELIOS Software GmbH announced two new backup software tools to enhance Apple Time Machine backups to HELIOS EtherShare UB+ network volumes. "HELIOS TM Image Builder" and "HELIOS TM Browser" together offer customized backup disk images and status monitoring to make HELIOS EtherShare a compelling choice for automated and secure server-based backups of Mac clients in any networked environment
HELIOS TM Image Builder
The new "HELIOS TM Image Builder" lets admins limit the size of each backup disk image to optimize the disk utilization of the HELIOS EtherShare backup volume. Creating individually sized backup disk images enables network admins to use a single HELIOS EtherShare volume to back up many Mac clients. The ability to set the segmentation size of a Time Machine backup disk image provides optimized integration with server-based backup solutions.
"HELOS TM Image Builder" also adds encryption support for backup disk images, to secure backup of confidential and mission critical data. Now unauthorized users, including system administrators handling backup systems, cannot access or retrieve content without a valid password. HELIOS EtherShare UB+ based backups with encryption support provide a major improvement to data protection and security, especially for mobile MacBooks used by executives.
HELIOS TM Browser
The "HELIOS TM Browser" application supports system administrators with quick status overviews for easy administration of Time Machine based network backups of all Macs within any network. The dashboard includes complete information about when backups were started and completed. Special warnings advise if backups are overdue. "HELIOS TM Browser" frees admins from having to visit every single Mac workstation to perform a backup overview.
Enhanced backup workflow
Since HELIOS EtherShare UB+ volumes are detected by Apple's Time Machine and utilized as backup disks for networked Mac workstations and mobile MacBooks, fail-safety and data integrity are further increased because the Time Machine backup disk images can be integrated into the server backup system itself. HELIOS tools were created specially to help admins optimize performance in such an environment.
Download Today
The new HELIOS TM tools for EtherShare UB+ are available for free download from the HELIOS WebShare server: http://webshare.helios.de. Use credentials User: tools, Password: tools, open Sharepoint: "HELIOS Tools", select and download the "HELIOS TM Image Builder" and "HELIOS TM Browser" folders. Additional information about EtherShare and its Time Machine support can be found on the new HELIOS website http://www.helios.de.
Smart Ideas for Better Networking
HELIOS UB+ Unbreakable Server Solutions deliver mission critical server solutions to enterprise, government, university, and prepress sites. WebShare, EtherShare, and PCShare provide integrated cross-platform networking for Mac, Windows and Web clients, with advanced file and print server services, and easy remote server administration. HELIOS ImageServer, PDF HandShake and PrintPreview bring high efficiency and advanced capabilities to design, prepress and printing operations.
HELIOS products run on powerful and scalable servers including Apple Mac OS X, IBM AIX, Linux, Sun Solaris, and Windows systems. HELIOS products provide reliable cross-platform support for Mac, Windows, Web and UNIX-based clients.
Distributors sell HELIOS products worldwide to value-added resellers who provide complete networking solutions to customers. HELIOS also works with many strategic partners that incorporate HELIOS server software to provide powerful third-party archive, asset management and workflow solutions.
Editorial contact:
Germany Helmut Tschemernjak, HELIOS Software GmbH, Steinriede 3, D-30827 Garbsen, Germany; Tel +49-5131-709320 Fax +49 5131-709325; E-mail: mktg (at) helios.de; Internet: http://www.helios.com
U.S.A. Thomas Hallinan, HELIOS Software GmbH, 209-827-2760, mktg (at) helios.de Bill Gram-Reefer, WORLDVIEW, 925-323-3169, reefer (at) worldviewpr.com
###