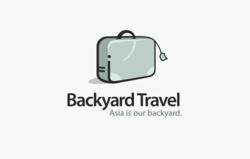 Entrants can also submit from Twitter and Instagram by adding their photo with #BYTlandscape and @backyard_travel
Bangkok, Thailand (PRWEB) August 31, 2012
Based in Bangkok, and with consultants located throughout Southeast Asia and Japan, Backyard Travel offers tailor-made itineraries through a variety of Asian terrains and takes travelers through stunning landscapes, whether it's the volcanoes of Java, the rice fields of Bali, the beaches of southern Thailand or the temples of Myanmar.
To celebrate and appreciate the beauty inherent in embarking on any journey, Backyard Travel is inviting Facebook fans to submit their best landscape photography. Photos can depict anywhere in the world, and can be an existing photo from a past trip or a picture of the photographer's home country – their 'backyard' – taken specifically for the competition.
Photo submissions should capture the authentic beauty, drama and unique natural qualities of their destination, or a place they have travelled to. Three prizes are up for grabs in the competition, each decided upon by popular vote, each winner will receive a stunning hard-back photography book showcasing one of Backyard Travel's tour destinations in Asia.
The deadline for submissions is 15 September 2012, with voting open to the public from 16 September to 3 October 2012. To enter the competition, and keep up to date with news, tours and travel specials, 'like' Backyard Travel's Facebook profile on the competition page: http://bit.ly/OywU7E.
ABOUT BACKYARD TRAVEL:
Bangkok based Backyard Travel is an online travel company specializing in tailor made tours to Vietnam, Thailand, Cambodia, Laos, Myanmar, Indonesia and Japan. For more information about Backyard Travel, visit http://www.backyardtravel.com. See their Facebook page http://www.facebook.com/BackyardTravel