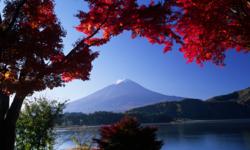 This new Japan tour takes travelers to see the indisputable highlights of modern day Japan in three iconic regions that each offers something unique.
Bangkok, Thailand (PRWEB) April 30, 2013
Beginning in Tokyo, the nine-day, eight-night 'Highlights of Japan' tour offers total immersion in Japanese life right from the start. Travelers will be guided to the majestic Meiji Shrine first of all, one of Tokyo's most impressive religious structures set in one of Tokyo's green lungs.
Travelers will also have the opportunity to experience the popular, sometimes bizarre, shopping districts of Harajuku at Takeshita-dori and the avenue dubbed 'Tokyo's Champs-Elysees', Omote-sando, as well as the affluent Ginza district. Travelers on the tailor-made tour will have the option of visiting numerous Tokyo attractions, including Tsukiji Fish Market, Akihabara 'Electric Town' and either Kamakura or Nikko, just outside the capital.
From Tokyo the tailored Japan tour moves to Hakone, a delicate region of sublime beauty that rests nearby the spectacular Mt. Fuji. Travelers will stay in an old-style ryokan (guest house), complete with a private onsen (hot spring bath). The region allows for great views of the magnificent mountain, from either the cable cars that climb the nearby Mt. Owakudani, from a majestic replica pirate ship that crosses the calm waters of Lake Ashi, or simply from one of the many viewpoints dotted around the quaint, sleepy village.
The tour then climaxes in Kyoto with three nights in the city some refer to as the 'cultural capital' of Japan, a place of charm and old-world feel combined with some 2,000 temples and shrines. Travelers on the tour will take a guided exploration of some of the city's most striking structures, starting with Nijo Castle, designated a UNESCO World Heritage Site, which was built by Tokugawa Ieyasu, the first shogun of the Edo Period.
The expert Backyard Travel guide then takes travelers to inspect Kinkakuji, also known as 'Golden Pavilion Temple' and its elegant Muromachi period gardens. The exploration continues with a visit to the Daitoku-ji Zen temple complex which began as a small monastery and now contains one of the best Zen rock gardens in the country. Travelers will also pay visit to Kiyomizu Temple, a unique structure built without the use of nails, followed by a serene stroll through the atmospheric Higashiyama District to shop for Kiyomizu-yaki pottery and local specialties such as home-grown pickles and sweets.
The cultural tour also includes the option for travelers to visit the Nara region, a former capital of Japan during the 8th century and an area now renowned for its well-preserved temples and shrines. Travelers will be taken to explore places such as the Todaiji Temple, one of the most famous shrines in Japan today.
"Japan is a fascinating mixture of old and new, modern and ancient, technology and mythology," said Backyard Travel's General Manager Maeve Nolan. "This new Japan tour takes travelers to see the indisputable highlights of modern day Japan in three iconic regions that each offers something unique. While Tokyo is a futuristic metropolis, Kyoto oozes old-world charm and Hakone provides spectacular nature and awe-inspiring landscapes – this new tour has something for everyone."
About Backyard Travel
Bangkok based Backyard Travel is an online travel company specializing in tailor-made tours to Vietnam, Thailand, Cambodia, Laos, Myanmar, Indonesia, Japan and China. For more information about Backyard Travel, visit http://www.backyardtravel.com or Facebook page http://www.facebook.com/BackyardTravel.