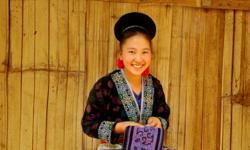 Staying in local villages in Asia is always a wonderful experience and is something that's often requested by our clients.
Bangkok, Thailand (PRWEB) October 09, 2012
Thailand is one of Asia's most popular tourism destinations – both traditional and cosmopolitan, it offers an experience for all traveler-types and accommodates all budgets. The southern islands of Phuket and Koh Kood are perfect for an idyllic tropical beach break, while a stopover in Bangkok is essential for travelers who love to mix shopping and nightlife with temple tours.
Travelers in Northern Thailand often head for Chiang Mai to enjoy the city's unique traditions and its cooler mountain climate. Meeting demand for more uniquely cultural and personalized experiences in Northern Thailand, Backyard Travel has launched a new 3-day Hill Tribe Experience tour that introduces guests to the famous Karen Hill Tribe and the Shan village of Sop Kai.
From Chiang Mai, travelers head into the mountains to the Mae Malai markets and take a scenic drive through lush rainforest terrain. After a picnic lunch and invigorating trek, travelers come face to face with the Karen Tribe of Baan Mae Jok where they can learn first-hand about the centuries-old handicraft and agricultural trade of these rural people, leaving the stress of the cities far behind them.
With the guidance of the Karen people, travelers visit an elephant camp where trained mahouts demonstrate centuries of know-how in working with these graceful animals. A trek on elephant back is a highlight of the day, then it's onwards to Pa Khaolam. On the final day, guests board a raft in the Shan village of Sop Kai. Passing river communities and beautiful jungle, travelers share lunch with the people of Sop Kai before heading back to Chiang Mai.
Sibylle Rotzler, Backyard Travel Sales Manager, says: "Staying in local villages in Asia is always a wonderful experience and is something that's often requested by our clients. We have expanded our tour collection specifically to meet this demand, keeping in mind the social and environmental impacts on the host village. Backyard Travel supports ethnic communities by limiting tours to small, private groups."
Backyard Travel offers a great selection of tours through the hills of Thailand, Burma and Laos, offering unique opportunities to engage in local village customs. All tours are private and can be tailored to the individual traveler's needs. To find out more about tours, send an inquiry today.
ABOUT BACKYARD TRAVEL:
Bangkok based Backyard Travel is an online travel company specializing in tailor made tours to Vietnam, Thailand, Cambodia, Laos, Myanmar, Indonesia and Japan. For more information about Backyard Travel, visit http://www.backyardtravel.com. See their Facebook page http://www.facebook.com/BackyardTravel