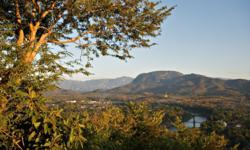 Bangkok, Thailand (PRWEB) December 20, 2012
The three day / two night Luang Prabang Luxury tour begins by being met at the airport by a guide who will then escort the travelers to the hand-picked hotel where they will be greeted by a personal Baci welcoming ceremony. Baci ceremonies are steeped with tradition in Laos culture and are used to celebrate auspicious occasions such as weddings and to welcome important guests. In the evening there is also the option to take in a performance at the Royal Ballet Theatre, followed by dinner at L'Elephant, Luang Prabang's top restaurant.
Day two provides the opportunity to select from either an electric bike tour of the town, pay visit to a weaving workshop textile producing factory outside town or immerse oneself in the natural beauty of the Kuang Si Falls deep in the heart of the local hill tribe villages. In the evening, travelers will board the Nava Mekong for an evening cruise which will stop en route to enjoy a traditional Lao feast with entertainment provided by locals from the surrounding villages as the sun sets over the picturesque bay.
On the final day of the tailor-made tour, travelers are advised to awaken early to experience the act of locals making merit to long lines of robe-clad monks during the morning ritual – truly an experience that's not soon forgotten. Before being driven back to the airport, there is also the chance for travelers to visit the Heritage Information Center, which aims to raise awareness of the importance of sustainable and community-based preservation projects.
"Luang Prabang is one of Asia's most prized gems, yet is surprisingly overlooked as a luxury destination," said Backyard Travel's General Manager Maeve Nolan. "Our new Luang Prabang Luxury tour lets travelers experience the highlights of the quaint UNESCO World Heritage town in style, mixed with local experiences, to get a grasp of what life in this ancient Royal capital is all about – a delightful mix of treasures we're sure all travelers will adore."
About Backyard Travel
Bangkok based Backyard Travel is an online travel company specializing in tailor-made tours to Vietnam, Thailand, Cambodia, Laos, Myanmar, Indonesia, Japan and China. For more information about Backyard Travel, visit http://www.backyardtravel.com or Facebook page http://www.facebook.com/BackyardTravel.