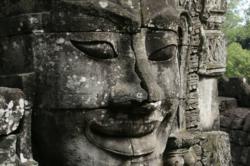 We are thrilled to be able to offer special promotions on these unique tours
Bangkok, Thailand (PRWEB) February 07, 2013
The 'Ancient Empire: Explore Angkor' package is the first tour to be made available at a discounted rate, and the four-day, three-night package is currently available for 15%-off when the trip is taken before September 30, 2013. The tailor-made tour to Angkor takes in the top attractions of the temple city and includes a ride in a traditional-style cart pulled by oxen, a blessing by a local monk and a visit by boat to the stilted village of Kamphong Phluk.
Backyard Travel's bespoke six-day, five-night 'Bali Delight' tour is on sale with a 10% discount when taken between now and June 30, 2013. The package takes travelers to an ancient village where the first inhabitants of Bali were based, a guided bike ride around a remote area of the island blanketed by plantations and to see the 'floating' temple of Ulun Danu.
Likewise, the 'Essential China' tour which, over 11-days, 10-nights, takes in the key attractions of the vast nation, is also available with a 10% discount and enables visitors to the vast nation to experience the main sites of China when the tour is taken before August 31, 2013. Travelers will see the Terracotta Warriors in Xi'an, The Summer Palace and pay visit to a lesser-visited section of the Great Wall of China where they can enjoy a picnic atop the vast structure.
Also in China, travelers can book the 'Explore Ancient Yunnan: Dali, Shaxi' tour and benefit from a discount of 10% with Backyard Travel when the trip is taken before August 31, 2013. The scenic tour of this mountainous and authentic Southwest region is often overlooked, but actually contains some of the most beautiful natural scenery in the country. Amongst other attractions, travelers will absorb the culture in Shaxi, a major stop on the old Tea- Horse Road, visit Erhai Lake and stop at the Black Dragon Pond which provides breathtaking panoramic views of the Jade Dragon Mountain.
Finally, Backyard Travel have also made their new 'Angkor Wat Family Adventure' Cambodia tour package available for less when traveling from now until October 31, 2013. This tailor-made tour is perfect for enthusiastic and fun-loving families and allows them to investigate the magical temple complexes of Angkor, and even face the challenge of solving an ancient mystery at the Ta Phrom Temple, a location used as the scene of the movie Lara Croft: Tomb Raider.
"We are thrilled to be able to offer special promotions on these unique tours," said Backyard Travel's General Manager Maeve Nolan. "These three countires; Cambodia, China and Indonesia are currently in high demand by travelers and we want to highlight this demand by offering our high-quality bespoke tours at high-value prices."
About Backyard Travel
Bangkok based Backyard Travel is an online travel company specializing in tailor-made tours to Vietnam, Thailand, Cambodia, Laos, Myanmar, Indonesia, Japan and China. For more information about Backyard Travel, visit http://www.backyardtravel.com or Facebook page http://www.facebook.com/BackyardTravel.