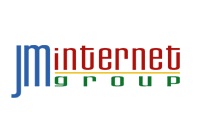 What's your bacon number? New video explains Google's latest search humor.
Los Angeles, CA (PRWEB) September 17, 2012
The JM Internet Group (web: jm-seo.org), a leader in providing SEO courses for small business, has released a new video on YouTube entitled, 'Bacon Number - UnBuzzed - What's Your Bacon Number? Kevin Bacon, Johnny Depp and Google'. As part of Google's Knowledge Graph, the 'Bacon Number' is a playful Google Easter egg that calculates the (six) degrees of separation between a person and the actor, Kevin Bacon. More seriously, the new 'Bacon Number' search feature shows how Google is migrating towards more intelligent search, and the new video by the JM Internet Group unpacks the meaning behind Google's action.
"Search is becoming more intelligent," explained Jason McDonald, Director of the JM Internet Group. "Google's new Bacon Number feature is a funny yet serious move by Google towards more intelligent search. Long-range, there will be serious SEO implications for small business, so we wanted to feature the Bacon Number in our latest YouTube video."
To view this video, go to -

SEO Course Syllabus
The JM Internet Group produces videos on YouTube that help small businesses unpack the meaning behind search engine optimization, Google, and Bing. Its video trainings help small business marketers understand not just humorous efforts by Google such as the 'Bacon Number' or 'Google Easter Eggs,' but more serious topics such as how to use the Google Keyword Tool or what the meaning of competition is in the AdWords platform. Beyond its YouTube efforts, the company is launching an exciting series of SEO classes in October.
Classes for 2012 begin October 12th. Here is the SEO course syllabus -
Top Ten: Top Ten Free Tools for SEO / Search Engine Optimization
Keywords: How to Generate Great Keywords for Great Google Rank
Page Tags - Quick Boost - Use Page Tags to Improve your Google Rank
Link Strategies: The Who, What, Where, When and How of Getting Good Links for SEO
News: News You Can Use - Using News as an SEO Opportunity -
Google Rank: Monitoring Your Google Rank, and Leveraging it for SEO and PPC
Website Structure: Creating the Best Topology for Google Rank
Metrics: Tools for Measuring Your Website SEO and Performance
AdWords: SEO for AdWords
Social Media: Social Media Marketing for Businesses and Marketers
Training Courses Also Offered for AdWords and Social Media Marketing
The JM Internet Group also offers training courses for Google AdWords as well as Social Media Mareketing. Each session is taught in two trainings, and covers all the important and critical elements of advertising on Google as well as developing a good Social Media Marketing strategy for your business or company online. For more information, call or visit the company website.
"The Fall is a great time to get started on SEO using free tools for the upcoming year," quipped Dr. McDonald.
About JM Internet Group
The JM Internet Group provides SEO, Social Media Marketing, and Google AdWords training and courses for busy marketers and businesspeople. Online search engine optimization training helps explain keywords, page tags, link building strategies and other techniques needed to climb to the top of search engine rankings for Google, Yahoo, and Bing. The teaching methodology is hands on, with live examples and discussions, taught from the convenience of each student's computer.
Contact:
JM Internet Group, Media Relations
Web. http://www.jm-seo.org/
Email. jm.internetgroup(at)gmail(dot)com
Tel. +1-510-713-2150