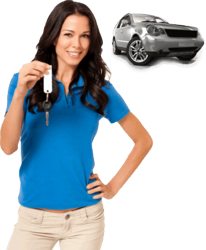 Approval rates are skyrocketing and customers are getting better interest rates than ever before. We're really excited about what the future holds and as we continue to develop our website to integrate deeper with these new companies
Greenville, SC (PRWEB) December 07, 2012
Considered by many to be the #1 auto finance service and online lender, Valley Auto Loans continues to raise the quality of financing and ease in which applicants are able to obtain their auto lending regardless of credit history. Two new finance networks have been added to their application processing allowing an even greater chance of approval for financing.
With 100% application acceptance through their website Valley Auto Loans will never turn anyone away. To apply visit http://valleyautoloan.com/apply-now2/
"We're very excited to be working with these two new companies. Before, we had hundreds of finance companies that we were able to work with but this multiplies it many times. With our new technology we are now able to request approval from our best lenders first and if the application is denied we will move to the next and so on."
"This means approval rates are skyrocketing and customers are getting better interest rates than ever before. We're really excited about what the future holds and as we continue to develop our website to integrate deeper with these new companies." - David Anderson, CEO, Valley Auto Loans
About Valley Auto Loans
Valley Auto Loans is the leading auto and cars finance provider in USA fully dedicated to help its customers acquire national car and auto financing. They design and develop customized no credit auto and car financing, bad and good credit auto and car loans. Voted the best for "Quality Customer Service; Best National Auto Loans Service" by thousands of people, their finance experts focus in providing its customers information and various tools available for different auto loan offers, help them to choose the best that fits their budget as well as the related eligibility guidelines in detail.