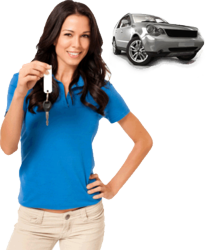 Complete Auto Loans offers competitive car loan interest rates.
Seattle, WA (PRWEB) November 14, 2012
Advertised as number one national auto loans service company, the internet based Bad Credit Auto Loans service, Complete Auto Loans, shows itself to be a top place for auto loan applicants. These auto loans are even available to students with no credit history and to students who are without a job.
With the goal of helping consumers and students, Complete Auto Loans offers competitive car loan interest rates. By doing so, Complete Auto Loans hopes to assist students in acquiring a reliable vehicle that will last them throughout the school year and beyond.
Complete Auto Loans has recognized a need for student auto loans and expects that the services it offers to students and consumers will fill that need. The company recognizes that college students often hope to buy a quality vehicle so that they are not spending needed funds on expensive car repairs. It also acknowledges that some new cars offer free vehicle upkeep for several years after buying them and sees this kind of purchase as a viable option. Complete Auto Loans seeks to provide auto loans that cover whatever the student deems as in his best interest as far as a vehicle purchase is concerned.
Recognizing the need for each student to have a dependable vehicle for transportation, Complete Auto Loans offers students a better proposal than most auto loan companies. Complete Auto Loans grants students fantastic financing that come with a reasonable interest rate. Even students without jobs will be offered these auto loans.
Complete Auto Loans does not wish to tie any student down to car payments for an expensive vehicle, and therefore, is willing to offer car loans to students who are hoping to purchase a used vehicle. This even covers purchases from places like the online Craigslist.com.
A student in hopes of procuring an auto loan need not fear a lack of sufficient finances for a large down payment. Complete Auto Loans works with all types of financing situations and is prepared to offer zero down or no money down financing options.
Showing that Complete Auto Loans really does have the best interest of students at heart, Complete Auto Loans offers a few tips for students to consider as they decide what kind of vehicle to purchase. The company advises students to remember extra costs such as taxes, title and licensing fees, and destination charge. Other costs to think about are continuing costs like vehicle insurance and gas. With these factors planned into the students budget, he can make a prudent decision on the type of auto loan that would be good for his situation and the what kind of down payment he will place for the car loan.
The loan services provided by Complete Auto Loans boasts of speed and simplicity, claiming to qualify students for student auto loans within the time frame of one minute. With Complete Auto Loans, students are guaranteed a 100% acceptance rate and loan approval that is free of cost, fast, and that lays aside any type of credit history.
Complete Auto Loans
National Auto Loan Provider