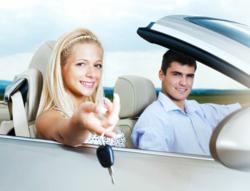 many of the car buying scams that take place happen during the auto financing negotiations
(PRWEB) February 13, 2013
Online auto loan provider, Complete Auto Loans, advises used car buyers on a scam proof financing option. The company suggests that purchasing a used vehicle with a pre-approved used auto loan will ultimately allow the car buyer to get the most reasonable auto financing for any vehicle.
In one of their most recent blog posts, Complete Auto Loan emphasizes the prudence of attaining a pre-approved auto loan before negotiating an auto purchase. They state that one reason to procure a used auto loan pre-purchase is the ease of rate comparison and ultimately the best deal for used auto financing. They suggest that the used auto loan seeker is allowed the time to carefully weigh auto loan options without the pressure of a face-to-face negotiation. Get Safe Auto Financing Here
A second reason to have a used auto loan in hand pre-purchase, according to the company, is the amount of time that is saved. The company states that negotiating used auto financing can often take more time than a car buyer wishes to spend, and can result in some hasty decisions. They maintain that getting a pre-approved auto loan can be much faster than procuring auto financing via auto dealership.
Complete Auto Loans, with the hope of helping each car purchaser, believes that if for no other reason, the car buyer should go to a dealer with a pre-approved used auto loan to avoid financing scams. They suggest that many of the car buying scams that take place happen during the auto financing negotiations. They maintain that a pre-approved auto loan would help the car buyer to avoid these scams and ultimately ensure a good deal on a used auto loan. Apply For a Auto Loan Here
For these reasons, Complete Auto Loans strongly urges the car buyer to consider getting a pre-approved auto loan before making a vehicle purchase.
About Complete Auto Loans
Complete Auto Loans is a web-based company that serves all 50 states in the USA. Based out of Washington State, this company provides auto loans to auto purchasers of all credit types, including bad credit and no credit auto loans. They boast fast, free loan approval at a 100% guaranteed acceptance rate.