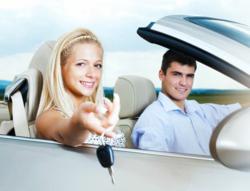 They guarantee auto loan approval and promise fast, free service to holders of all credit history
(PRWEB) February 20, 2013
In their most recent blog post, Complete Auto Loans begins by explaining where on the website the application process is begun. They name two locations that can be accessed from the home page of the website: the "Get Approved" button on the main banner on the homepage and the "Apply For Auto Loan" link in the navigation bar.
The blog post also expounds on the application process itself, stating the information needed for the application itself. Complete Auto Loans hopes that by providing this information, auto loan applicants can proceed with the application quickly and easily. Here's a link to the application page.
Complete Auto Loans also reveals what happens behind the scenes once the auto loan application is submitted. Their intent in revealing this information is to give the applicant a better idea of how long the process should take and confidence in knowing what is happening during the wait.
According to the company, the auto loan applicant will be contacted by email and phone within 24 hrs by a lender who offers the lowest interest rate possible for the applicant's specific situation. Get approved here: http://www.completeautoloans.com/auto-financing/
Complete Auto Loans expects that this extra information will help the auto loan applicant to feel confident in his or her auto loan application process for bad credit auto loan, no credit auto loans, students auto loans, used auto loans, and good credit auto loans.
About Complete Auto Loans
Complete Auto Loans is a web-based company that provides the applicants all over the US with auto loans. They guarantee auto loan approval and promise fast, free service to holders of all credit history. The company began in 2012 and is based in Everett, Washington.