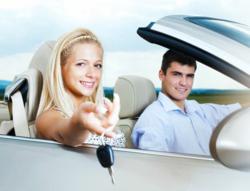 Complete Auto Loans recommends that consumers find out their credit score and provides that to their consumers for free as a service.
Seattle, WA (PRWEB) January 26, 2013
The last several years have brought a lot of change to individuals and families. Because of the changes in market, jobs have not always been available as companies have worked to try and keep afloat financially in this market. Get Bad Credit Auto Loans here.
This has potentially affected the credit history and scores of consumers who manage finances and are balancing their budget. Complete Auto Loans is happy to provide auto loans regardless of credit history or score to consumers and encourages them to keep in the know regarding their credit score and history. This is especially important as the new year offers an opportunity to help build credit back up.
Lender, http://www.completeautoloans.com/ is recommending that consumers find out their score because of the opportunity it gives them to asses their credit and provides that to their consumers for free as a service. "We feel that our consumers should have the opportunity to find these things out, and if we can provide this for as little cost as possible as a service, we will," said VP Neil Eneix.
Complete Auto Loans is providing any auto financing consumer with the opportunity to know their credit score, and, for only $1 find out their credit history. Unfortunately, this service is only provided to auto loan seekers as an extra benefit, but they hope to provide this in the future to others as well who are interested in finding out their score or history, but don't need an auto loan at the moment.
Consumers are simply going to Complete Auto Loans and filling out the simple auto loan form, and then after submission receiving the free credit score and $1 credit history offer as a special service for consumers seeking auto loans from CAL.
CAL's recommends that consumers take advantage of knowing their credit score and history as a way to find what can be done to help improve their score. There can often be things done to improve past credit history by just contacting old credit providers and asking them to update the paid off status of a consumer's account with them.
About Complete Auto Loans
CAL provides consumers with the highest quality online lending service in the U.S. They are qualified to help anyone get auto financing - even for bad credit auto loans. They approve everyone no matter their credit history. Even no credit car shoppers can apply for a loan if they have a cosigner available to them. CAL's goal is to help everyone get into a safe and reliable car. The original press release can be read here.