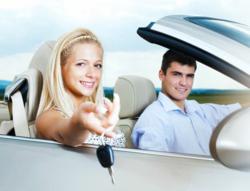 Complete Auto Loans provides consumers with the highest quality online lending service in the U.S. They are qualified to help anyone get auto financing no matter the credit or credit history
Seattle, Washington (PRWEB) February 06, 2013
The market is always changing and maintains a flux of ebb and flow. Some years are better, and some are worse. Interestingly enough, each offer unique opportunities during the high and low times. These opportunities can be taken advantage of by consumers looking for them in the first place.
Even now, the housing market is coming back in Washington and a seller's market is returning. In the area of auto loans, lenders are providing 100% auto loan approvals for a window of time including February at the least. That's why Complete Auto Loans is happy to announce 100% approvals for bad credit auto loans through their online approval system.
Even though the market has been difficult and helped contribute to credit issues in the first place, the market has allowed CAL's to provide 100% auto loan approvals in the first place.
Although the window of time is unknown for the opportunity, consumers are taking advantage of the market by simply going to http://www.completeautoloans.com and filling out the simple approval form.
Consumers are then getting approval for the vehicle they need - whether new or used, car or truck.
This is making it possible for households everywhere to maintain work or personal responsibilities because they have access to a vehicle that is reliable and that suits the needs they have personally.
About Complete Auto Loans
Complete Auto Loans provides consumers with the highest quality online lending service in the U.S. They are qualified to help anyone get auto financing - even auto loans for people with bad credit. They approve everyone no matter their credit history. Even no credit car shoppers can apply for a loan if they have a cosigner available to them. Complete Auto Loans' goal is to help everyone get into a safe and reliable car.