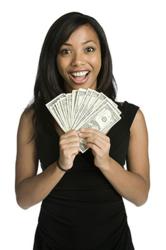 Complete Auto Loans provides thousands of auto loans to applicants, no matter what their credit history
Seattle, Washington (PRWEB) February 28, 2013
Complete Auto Loans, the premier auto loan provider, suggests that being prepared is the most important key to an auto loan in their blog post. They also give practical, trustworthy information to repair a driver's credit when faced with a poor credit history.
Time, Complete Auto Loans affirms, is the most practical means of reducing auto loan rates for those getting bad credit auto loans. If the driver need not purchase a car immediately, it is better that they take some time to repair their credit score. Spending a few months paying bills and other debts on time is the best way to repair a consumer's credit history. Get approved here.
When there is no time available, being prepared is the best way to get bad credit auto loans. Complete Auto Loans recommends paying a little more than the minimum bill every month, as this is the best way to pay off a loan quickly. This, Complete Auto Loans states, will save drivers thousands over the course of a loan term, because the more drivers pay to cover their principal, the more they will save over the course of the loan.
If drivers follow these steps, by being prepared and repairing their credit score as much as possible beforehand, consumers will be able to find lower interest rates on their loan.
About Complete Auto Loans
Complete Auto Loans, http://www.completeautoloans.com/ has provided thousands of auto loans to applicants with a poor credit history- or none at all. With a 100% pre-approval rate, the company guarantees fast, free approval.