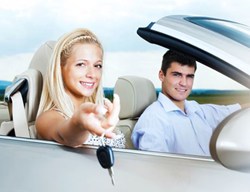 Complete Auto Loans has gathered a list of setbacks and how 97-month loans can negatively affect one's financial stability
(PRWEB) April 12, 2013
Due to increasing automobile costs, auto loan lenders have recently allowed 97-month car loans. Multiple factors have caused this effect, among which lie in the overall economy and unemployment rate. Many consumers opting for a 97-month loan are simply unable to afford other payment plans, such as short term or even 65-month. However, while it may seem like the best option, Complete Auto Loans has gathered a list of setbacks and how 97-month loans can negatively affect one's financial stability.
Generally, a longer term loan presents the bank with higher risk. This is resolved in their mind by raising the interest rate, which tends to increase even more if the consumer has poor credit. Additionally, Complete Auto Loans advises auto loan seekers to consider various dealer fees and taxes. These three aspects to the 97-month auto loan create an air of caution, and have caused critics such as The Inquisitr to disapprove.
Additionally, The Inquisitr has given statistics concerning the exact interests rates faced in a 97-month loan. A condensed version of the information given in their article is this: through such a loan, the consumer is paying $1000 a year in interest for a $20,000 car. Eight years of paying would result in $8000 extra – and that would be with perfect credit. After hearing this, Complete Auto Loans set about sharing the knowledge of their own auto loan acceptance platform. They have given auto loan seekers, even those with bad credit, the ability to connect to a whole network of lenders. One of these lenders will likely have the ideal loan for the consumer's personal financial situation.
About Complete Auto Loans:
CAL provides an exceptional online service that connects auto loan seekers with a variety of potential lenders. Their process can get the best loan terms and interest rates, even for those with bad or suffering credit. Visit http://www.completeautoloans.com to get accepted right away.