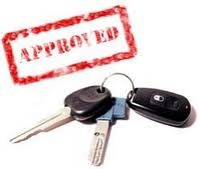 Complete Auto Loans has researched and compiled the most effective ways people can avoid vehicle repossession.
(PRWEB) April 26, 2013
Car lenders are more than willing to begin repossession on car owners who have defaulted on their loans. While difficult to accept for some, this fact remains true – especially in these trying economic times. In the case of a bad credit auto loan, lenders have already seen loan as high risk, therefore already poised to pursue repossession if necessary. As a result, and in service to consumers everywhere, Complete Auto Loans (CAL) has researched and compiled the most effective ways people can avoid suffering vehicle repossession.
Drivers can get approves for bad credit auto loans here: https://www.completeautoloans.com/apply-now2/.
First, they recommend that car owners make up as many late payments as possible. Getting behind on one's loan doesn't always mean automatic default. By reading over their contracts carefully, consumers may find that they aren't quite in danger of being in default. Most loan documents state openly the extent of late payments that require repossession. Bad Credit Auto Loans.me says that some consumers may have the chance of catching up with their loan payments and avoid hardship.
Additionally, auto loan owners are advised to negotiate with the creditor looking to repossess. Taking fair advantage of the lender's human aspect can go a long way. In fact, bargaining by means of defense has been quite effective in many cases. If consumers are able to sell the car themselves, more money can possibly be made than if the lender sold it at an auction. In every case, the consumer would be wise to remember that a new car loan can be accessed through Complete Auto Loans regardless of previous bad credit, repossession, or even bankruptcy.