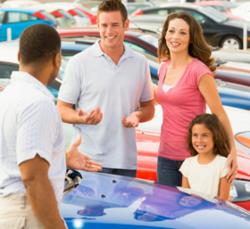 The article also explains that there are other options.
Seattle, Washington (PRWEB) June 30, 2013
BCAL covers some of the dangers of financing through a dealership in their article titled, "Should I Finance Through A Dealership?" They hope that by providing solid, trustworthy advice, those with bad credit will be able to get a car loan. Dealerships, according to BadCreditAutoLoans.me, are not the best or only option for those with bad credit.
The article is very specific about financial managers that work at most dealerships, saying "Dealerships have financial managers not for the convenience of the customer, but for the added income they earn. Many car dealerships spend a lot of money on their financial managers. These financial managers will do whatever it takes to smooth talk you into agreeing to an auto loan at a higher price through the dealership."
The article also explains that there are other options. Using the internet to shop is another way to get approved for an auto loan, which can then be taken to a dealership and used to buy a car. Little comparison shopping can be done at a dealership when it comes to loans, and this is part of the reason they are not recommended, says BadCreditAutoLoans.me.
About BadCreditAutoLoans.me
BadCreditAutoLoans.me is part of Complete Auto Loans, a national auto and car finance lender in the USA. They help consumers find a low interest rate car loan despite their credit standing. Their custom auto lending system has been developed to specifically cater towards the consumers needs for auto loans. Voted for best "Quality Customer Service", they've serviced thousands of car shoppers. Their finance team is available to immediately help anyone choose the best loan program that fits a consumers budget guidelines.