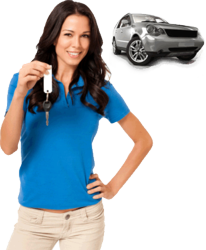 Greenville, SC (PRWEB) May 29, 2013
Getting approved for bad credit or no credit car loans has always been a struggle, but in today's financial society, it can be nearly impossible for some applications. Bad credit scores are a nightmare when it comes to loans or other major financial agreements. Unfortunately, it takes a lot of time and a lot of work to build up a good credit score number, yet it takes a simple accident and no time at all to destroy one's credit scores and make their financial future take a direct turn. Luckily, Valley Auto Loans has a solution, and some sage advice.
To apply today, visit https://valleyautoloan.com/apply-now2/.
Firstly, anyone in need of an auto loan for bad credit, but struggling with bad credit should be aware that Valley Auto Loans has the ability to offer high quality auto loans to all of their applicants.
Valley Auto Loans' blog has many articles that discuss every topic from choosing a used car to finding the right insurance. On the subject of bad credit score and what affects them, Valley Auto Loans has a lot to say, and they say it in a short and user-friendly manner. According to Valley Auto Loans, there are three main elements that factor in to each individual's credit score. Firstly, those with multiple outstanding loans and/or debts are looked on as worse than a single loan, even if there is no cash difference. Secondly, very high balances on credit cards or other credit services will bring down a credit score very quickly. And thirdly, when someone applies for a loan or credit, their score drops a very small amount. This small amount however can build up very quickly with too many applications.
About Valley Auto Loans
http://valleyautoloan.com/ is the leading auto and cars finance provider in USA, Canada & UK fully dedicated to help its customers acquire national car and auto financing. They design and develop customized no credit auto and car financing, bad and good credit auto and car loans. Voted the best for "Quality Customer Service; Best National Auto Loans Service" by thousands of people, their finance experts focus in providing its customers information and various tools available for different auto loan offers, help them to choose the best that fits their budget as well as the related eligibility guidelines in detail.