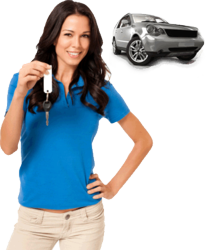 Greenville, SC (PRWEB) June 10, 2013
Valley Auto Loans is a business that is truly focused on the customer's needs. Their approval rates, and focus on helping those with bad credit are obvious evidences of this claim. It can be very difficult to get a reliable auto loan these days, especially when dealing with bad or damaged credit scores. Most auto loan providers will ignore any application as soon as they see a bad credit score, and those that approve loans on bad credit applicants usually cripple the customer with impossible rates and fees. Of course this usually does far more harm than good as the client ends up being buried under more and more debt.
Valley Auto Loans is quite the opposite, in that they focus on helping each of their clients as much as possible. Each application is immediately processed, regardless of the applicant's credit score or financial history. They are presented to several trusted affiliates of Valley Auto Loans that specialize in bad credit auto loans. This means that the chances of being rejected are less than 1.2%.
To apply for an auto loan today visit https://valleyautoloan.com/apply-now2.
Anyone in need of a high quality, reliable auto loan, but who is struggling with bad credit scores, should turn to Valley Auto Loans, and see just how much this incredible company has to offer.
About Valley Auto Loans
http://valleyautoloan.com/ is the leading auto and cars finance provider in USA, Canada & UK fully dedicated to help its customers acquire national car and auto financing. They design and develop customized no credit auto and car financing, bad and good credit auto and car loans. Voted the best for "Quality Customer Service; Best National Auto Loans Service" by thousands of people, their finance experts focus in providing its customers information and various tools available for different auto loan offers, help them to choose the best that fits their budget as well as the related eligibility guidelines in detail.