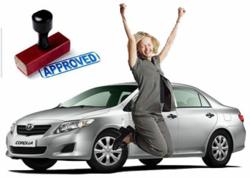 LowCreditAutoLoans.net is now serving the auto loans market
(PRWEB) June 07, 2013
LowCreditAutoLoans.net has just announced that they'll be serving auto loans to drivers with poor credit history. The company has been serving the auto loan market now for three years and is excited to now offer their online lending network to people who can't get a loan because of their low credit rating.
Drivers can apply for a car loan here.
The new online loan application makes it much easier for consumers across the nation to more easily get a car loan. Drivers with good or bad credit can easily apply from the comfort of their own home. The application process is much faster then more traditional types of lending portals. A dealer or bank may take hours before approving or dissapproving an applicant. At LowCreditAutoLoans.net the process only takes bout 60 seconds. Once approved, the applicant will be contacted by a trusted lender that will help them get the car of their dreams.
About LowCreditAutoLoans.net
LowCreditAutoLoans.net is a subset of Complete Auto Loans, a national auto and car finance lender in the USA. They help consumers find a low interest rate car loan despite their credit standing. Their custom auto lending system has been developed to specifically cater towards the consumers' needs for auto loans. Voted for best "quality Customer Service" they've serviced thousands of car shoppers. Their finance team is available to immediately help anyone choose the best loan program that fits consumer's budget guidelines.
Original Release: http://www.lowcreditautoloans.net/now-serving-bad-credit-car-loans-across-america/
###