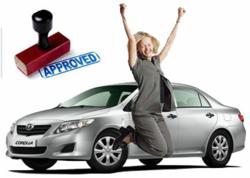 BadCreditAutoLoans.me is helping more consumers get into the driver's seat of their next car
(PRWEB) June 11, 2013
BadCreditAutoLoans.me is helping more consumers get into the driver's seat of their next car by helping them track and understand the differences between how their FICO and Credit Report affects their ability to get a car loan.
The auto lending giant says, "Both are important factors during the decision making process of your loan application, so you'll want to fully understand what you're getting into, before actually applying for any auto loans, that way you can be sure to go into the process with your best foot forward."
Consumers are getting approved for a loan here
They also list several important steps a consumer can take to improve their credit score including steps like, "only take out new credit when you need it and try not to take out too much credit all at one time; that looks "bad." They go on to discuss how improving one's credit score can help drastically reduce the interest rates on a bad credit car loan.
About BadCreditAutoLoans.me
BadCreditAutoLoans.me is part of Complete Auto Loans, a national auto and car finance lender in the USA. They help consumers find a low interest rate car loan despite their credit standing. Their custom auto lending system has been developed to specifically cater towards the consumers' needs for auto loans. Voted for best "quality Customer Service" they've serviced thousands of car shoppers. Their finance team is available to immediately help anyone choose the best loan program that fits consumer's budget guidelines.