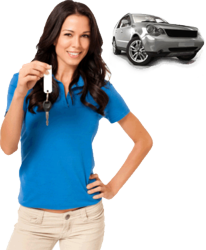 Greenville, SC (PRWEB) May 26, 2013
Over the past year, Valley Auto Loans has risen high in the list of auto lenders, and their one hundred percent approval ratings, bad credit auto refinancing and high quality loans are significant proof of their quality. They offer many other services to help their clients and visitors in any financial situation. One of these services includes their blog, a collection of quality advice and tips for all kinds of financial situations. Of their many recent blog posts, one entitled "Rent to Own Cars, are they a Good Choice?" caught the attention of their many readers.
Rent to own cars may sound like a great idea to many looking for a new vehicle, but there are always pros and cons to consider and Valley Auto Loans has a lot to say on the matter. Valley Auto Loans has many other blogs that offer essential information on all kinds of financial topics. Anyone struggling with financial situations, should pay a visit to Valley Auto Loans today and see just how much this incredible company has to offer.
The struggle to find a great auto loan has always been a difficult one. In the past it was nearly impossible to get a trustworthy lender when one was held back by bad credit scores. Now however Valley Auto Loans has the unique ability to offer their clients 100% approvals, no matter what the applicant's credit score is.
To get an auto loan today visit https://valleyautoloan.com/apply-now2/
About Valley Auto Loans
http://valleyautoloan.com/ is the leading auto and cars finance provider in USA, Canada & UK fully dedicated to help its customers acquire national car and auto financing. They design and develop customized no credit auto and car financing, bad and good credit auto and car loans. Voted the best for "Quality Customer Service; Best National Auto Loans Service" by thousands of people, their finance experts focus in providing its customers information and various tools available for different auto loan offers, help them to choose the best that fits their budget as well as the related eligibility guidelines in detail.