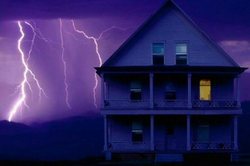 (PRWEB) August 1, 2008
London, August 1, 2008 -- As house prices continue to fall, many people are turning to Bad Credit Remortgage lenders as the only means to obtain a loan, explains Andy Hygate from http://www.loansbadcredit.org.uk.
Ironic situations are developing within the mortgage lending community, as the UK continues to get pummelled by negative economic news and the demise of many financial institutions.
Although they desperately need to make loans and benefit from the revenue that those generate, many of the UK's most prominent banks find it safer to just hunker down and cut back on this vital part of their business model. The alternative, as they see it, is to take risks that are just too dangerous by lending money to consumers who are already up to their eyeballs in debt. Instead, they sit on the sidelines and wait even as their stock prices and profits plunge and their mortgage-related business suffers.
Meanwhile, the rather unknown sector of the UK mortgage industry known as bad credit loans is enjoying unprecedented momentum, at a time when other lenders are getting stopped in their tracks.
The fundamental business of most mortgage lenders is not structured to make money in an environment of bad credit, and these days many of their customers are having serious credit problems. But while this spells doom for typical lenders, it is a golden opportunity for specialised lenders whose entire strategy and approach to business centers around making loans to people with blemished credit. During times of great prosperity these so-called "bad credit" lenders face their biggest challenges, because the demand for their products slows. But when the rest of the mortgage industry experiences hard times, these bad credit loan companies thrive. More importantly, their customers - who cannot get loans anywhere else - also thrive by securing mortgages to help them weather the storm of household economic emergencies.
2008 is definitely a time of crisis:

According to the UK Telegraph, the collapse in the value of Britain's banks continues, and consumers are using bank account overdrafts -- which are extraordinarily expensive -- to help pay their bills.
The interest rates charged on those funds are the highest that they have been in a decade, but homeowners are using them because the number of personal loans being approved by lenders has decreased dramatically due to tougher lending criteria.
The Office of Fair Trading is expected to reveal later this month that banks make about £2.5bn a year from unauthorised overdraft charges.
Authorised overdrafts are also immensely profitable, so banks have raised the rates they charge for those. Nationwide, for example, increased its rate by 5.15 percentage points within the past several months.
At A&L customers will likely pay £50 in charges for a £200 unauthorised 5-day overdraft. Keep the overdraft for a longer time and the charges typically skyrocket.
But trouble is brewing elsewhere, especially in the mortgage market. The Guardian reports that housing sales in the UK have slowed significantly in recent weeks because of a shrinking number of mortgage deals. In fact, transactions in the housing market are at their lowest since the Royal Institution of Chartered Surveyors began surveying its members 30 years ago. Much of the blame is on an inability of buyers to find a mortgage now that lenders have increased mortgage rates and cut maximum loan-to-value rates.
House prices will take more than four years to rise above their 2007 peak, according to the Society of Business Economists. With their homes worth less, Brits find it harder to take out equity loans to pay important bills. They are turning in increasing numbers to specialist lenders of loans for bad credit as their only remaining source of consumer loans and remortgages.
# # #