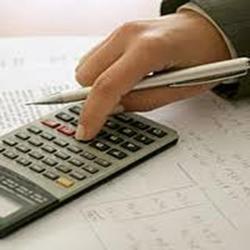 Imagine- Bad Credit Working Capital -Without Typical Loan Hassles
(PRWEB) May 16, 2013
Working capital is the lifeblood of expansion and is a necessary resource to keep the small business community productive and a growing part of the national economy. Business Cash Advance Guru offers all types of capital funds, including fast loans for small business opportunities. The alternative lender also provides bad credit working capital not only at a low rate, but in a fast-paced approval process, which includes working capital lines of credit. Loan applications are generally approved within just 24 hours, and funds are made available in a week's time.
"We are one of the most reliable and accessible bad credit working capital lenders out there. Businesses need a partner when they seek funds, not a corporate bureaucrat who can't look beyond line items on a credit report. We don't require all the documentation that big banks do because it's too much of an impediment to small business owners. They need the capital, and we have it. If we don't lend money, we don't make money. By keeping rates competitive and payment terms flexible, we can approve more loans and help more businesses with their needs," a company spokesperson explained.
Business Cash Advance Guru Points out those big banks have no trouble holding and servicing billions of dollars earned by small businesses. Those same institutions don't offer any type of bad credit working capital because they cite those loans as too much risk. However, Business Cash Advance Guru doesn't lend by the same standards as the big banks. Loans are based on a business' credit card receivables as well as future bank deposits. The alternative lender offers loans that have very competitive rates and flexible payment terms which make their products more accessible.
"Go to your bank where you hold your business checking account and try to get a loan. You'll be surprised by how much information you have to supply the institution. It's typical to have to turn over certified financial statements, tax returns that date back five or more years and being required to sign a personal guarantee and put up collateral. We don't do that," the spokesperson added.
About TieTechnology
Businesscashadvanceguru.com is a division authorized by TieTechnology, LLC. TieTechnology, LLC. , Specializes in service based solutions for businesses. Services provided by TieTechnology are merchant credit card processing, business service telecommunications, business cash advances on credit card processing platforms and web based visibility marketing. The advantages of doing business with TieTechnology is their commitment to their customer service excellence and the offering of one stop solutions to all business to business service product needs for the customers' convenience. To learn more about their wide assortment of business services, please visit http://www.tietechnology.com or http://www.businesscashadvanceguru.com.
TieTechnology, LLC
4532 W. Kennedy Blvd, Suite 182
Tampa, FL 33609
813-856-0223 x150
888-809-9243 x150