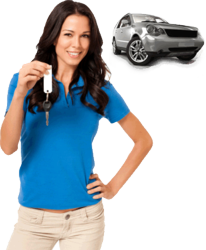 Valley Auto Loans is the #1 provider of national and local auto loans.
Greenville, SC (PRWEB) January 24, 2013
America's number one auto loan service provider Valley Auto Loans looks all set to make further inroads to the market. The company's recently launched auto loan approval process is already generating results that are unheard of in the market. Since introducing this system, they have been offering a turn around of approximately 60 minutes for approval of all applications received by the company.
Valley Auto Loan, an online financial service provider, specializes in offering hassle free car loan service that is perfectly suited for bad credit applicants. Their new system of loan approval is offering approval to all the consumers including applicants with poor credit or no credit at all. Other noteworthy features of their service include no money down financing option and low rate of interest for borrowers with less than perfect credit history.
Auto loan industry has never been lenient with customers with poor credit and most companies reject applications from customers without an excellent credit history. However, with their new credit approval system, Valley Auto Loan has brought about a significant change in the lending industry. To benefit from their lightening fast approval system for auto loans, one is required to send an online application and the company's efficient system approves the same in just 60 seconds.
To apply for bad credit auto loan and get approval within a minute, please visit https://valleyautoloan.com/apply-now2/.
About Valley Auto Loans
Valley Auto Loans is the #1 provider of national and local auto loans. Our approval process is fast! We understand that it can be embarrassing and frustrating to not be able to qualify for a car loan or student auto loan that would enable you to purchase the proper vehicle for you or your family. The approval process starts with the car lender. We provide people with the best auto lender network. Get approved for an auto loan fast! Drive your dream car.