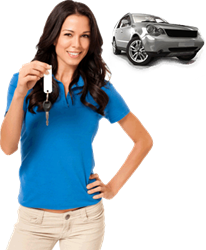 Valley Auto Loans is the #1 provider of national and local auto loans.
Greenville, SC (PRWEB) January 20, 2013
Valley Auto Loans continues to hog the limelight in America's lending fraternity by signing a series of partnerships with the largest poor credit lending companies throughout the nation. Company officials have informed that these partnerships have been signed to increase the efficiency of the company's new auto credit approval policy. It may be recalled that Valley Auto Loans has recently introduced an approval policy that targets 100% approval irrespective of applicant's credit history and offers incredibly low rate of interest.
Valley Auto Loans require little introduction in the American finance industry as they have been around since a long time, offering quality service to poor credit consumers. Their new approval policy was launched in the first week of 2013, and has already started showing results. Many poor credit consumers have qualified for their auto loan after they were turned down by many similar service providers. The new online system requires only 60 seconds to approve an application and offers excellent rate of interest.
The new service partners of Valley Auto Loans are expected to help them achieve even better results. Talking about the relevance of these new partnerships in the context of their new auto loan approval system, a senior official from the company said, "Our new system is already doing amazingly well. However, we believe in continuous improvement and expect our new partners to help us take this ahead".
To know more about this advanced approval system or to apply for hassle free auto loan, please visit http://valleyautoloan.com/apply-now2/
About Valley Auto Loans
Valley Auto Loans is the #1 provider of national and local auto loans. Our approval process is fast! We understand that it can be embarrassing and frustrating to not be able to qualify for a car loan or student auto loan that would enable you to purchase the proper vehicle for you or your family. The approval process starts with the car lender. We provide people with the best auto lender network. Get approved for an auto loan fast! Drive your dream car.