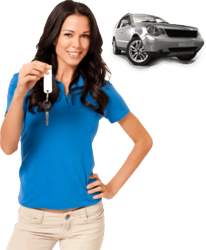 Valley Auto Loans is the #1 provider of national and local auto loans.
Greenville, SC (PRWEB) February 02, 2013
Valley Auto Loans, the number one online car loan service provider in America, has been in the news since the launch of their new car credit approval system. This new system offers benefits that are not available with any other auto lending service operator throughout the country. Valley Auto Loans has a great track record as far as serving bad credit consumers is concerned. Their new credit approval process further enhances these benefits by offering 100% approval to all applicants including poor credit consumers, no credit consumers, and those who have just completed their bankruptcy.
Getting approved for any kind of loan has never been easy for people without a good credit history. Since the implementation of their new policy, Valley Auto Loans is not only offering approval to all applicants, but also providing other important benefits like no money down financing facility and low rate of interest. Moreover, this highly sophisticated system requires only one minute approving each application.
Thousands of bad credit car shoppers have already benefited from this new system since its introduction less than a month ago. Reliable sources have informed that the company is presently working on offering more facilities to poor credit consumers in the days to come.
To apply and qualify for easy and safe auto loan, please visit https://valleyautoloan.com/apply-now2/.
About Valley Auto Loans
Valley Auto Loans is the #1 provider of national and local auto loans. Our approval process is fast! We understand that it can be embarrassing and frustrating to not be able to qualify for a car loan or student auto loan that would enable you to purchase the proper vehicle for you or your family. The approval process starts with the car lender. We provide people with the best auto lender network. Get approved for an auto loan fast! Drive your dream car.