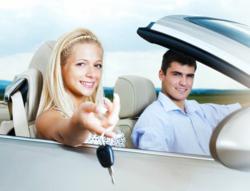 free 100% acceptance rate makes it easy for anyone with bad credit history to procure the auto loan necessary to purchase the desired vehicle
Seattle, WA (PRWEB) December 13, 2012
Based online, Complete auto Loans provides easy access to auto loan seekers all over the countryside. With the simple press of a button on the Complete Auto Loans website, bad credit holders are guaranteed 100% acceptance and free approvals in less than a minute.
This fast, free 100% acceptance rate makes it easy for anyone with bad credit history to procure the auto loan necessary to purchase the desired vehicle. Complete Auto Loans extends its easy customer relationship to meet each customers financial needs and will even grant loans for vehicles that are not sold by car dealerships. This includes vehicles that are sold by neighbors or even Craigslist.
Complete Auto Loans hopes to stimulate the struggling economy by extending auto loans to those with bad credit history so that these people can have the necessary transportation to work and provide for their own needs, be it personal or an entire family. One relieved loan seeker praised Complete Auto Loans: "Thanks to Complete Auto Loans I was finally able to get approved for an auto loan after my bank denied me. What a great company to work with...from the first step to the last, they were there the whole time."
While having bad credit history has traditionally been a deal breaker for loan granters, Complete Auto Loans is trying to break this pattern by offering auto loans in spite of bad credit history. The company offers loans with a higher interest rate so that the buyer can have the needed car loan and the auto loan lender can have ample assurance of repayment.
About Complete Auto Loans
Complete Auto Loans is a web-based company that provides auto loans to any person no matter the credit history this person may hold. They pride their company on their fast approval rates and easy processing, and guarantee 100% acceptance so that each loan seeker that comes to them may attain the desired auto loan.