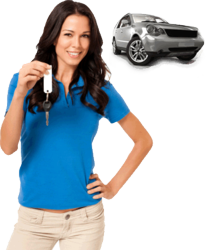 Valley Auto Loans is the #1 provider of national and local auto loans.
Greenville, SC (PRWEB) January 17, 2013
The recent introduction of a new bad credit auto loan approval policy by Valley Auto Loans has brought about noteworthy changes in the lending market of the country. This new and advanced policy aims at approving auto loan applications from all, irrespective of the credit history of the lenders. In addition to that, many bad credit lenders have been offered rock-bottom interest rates by Valley Auto Loans since the introduction of this new policy.
Availing car loan has never been easy for consumers with a problematic credit history. As a part of their new approval policy, Valley Auto Loans has entered into partnerships with several lending companies with an exemplary track record in serving poor credit consumers. Any poor credit loan applicant can now send their car loan application from the comfort of their home and get approval within a minute, thanks to Valley Auto Loans.
There is no shortage of companies providing service similar to that offered by Valley Auto Loans. However, Valley Auto Loans stands apart from all these companies with their commitment to quality service and care for people struggling with their financial concerns. In addition to offering hassle free car loan for all, the company regularly shares useful financial advice through their official blog.
To find out how to apply for poor credit car loan and get approved within a minute, please visit http://valleyautoloan.com/bad-credit-auto-loans/.
About Valley Auto Loans
Valley Auto Loans is the #1 provider of national and local auto loans. Our approval process is fast! We understand that it can be embarrassing and frustrating to not be able to qualify for a car loan or student auto loan that would enable you to purchase the proper vehicle for you or your family. The approval process starts with the car lender. We provide people with the best auto lender network. Get approved for an auto loan fast! Drive your dream car.