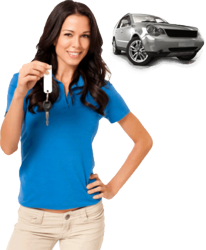 Valley Auto Loans is the #1 provider of national and local auto loans.
Greenville, SC (PRWEB) February 06, 2013
Finding great car loan deals is no longer impossible for consumers without a good credit history. America's favorite online auto loan platform Valley Auto Loans is now offering the best possible auto loan deals in the market to all their applicants. This has been made possible by the introduction of a new credit approval policy by the company. Valley Auto Loans has been offering top class auto financing service for bad credit borrowers since many years.
The new approval process from Valley Auto Loans is focused on maximizing approval percentage and makes it possible for all applicants to qualify irrespective of their credit score. In addition to guaranteed approval, the system also offers no down payment car financing option and rock bottom interest rates for bad credit applicants. This policy was implemented around a month ago and has already created a buzz in the American auto lending market.
The lending industry of the country has never been proactive to help consumers with bad credit. These customers mostly receive auto loan deals that require high down payment and extremely high interest rates are charged, too. Valley Auto Loans has worked out this new system by building a huge network of partner companies comprising of some of the largest players in the bad credit auto loan market.
To qualify for the best car loan deals with poor credit, please visit https://valleyautoloan.com/apply-now2/.
About Valley Auto Loans
Valley Auto Loans is the #1 provider of national and local auto loans. Our approval process is fast! We understand that it can be embarrassing and frustrating to not be able to qualify for a car loan or student auto loan that would enable you to purchase the proper vehicle for you or your family. The approval process starts with the car lender. We provide people with the best auto lender network. Get approved for an auto loan fast! Drive your dream car.