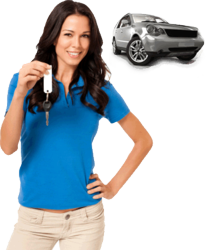 Valley Auto Loans is the #1 provider of national and local auto loans.
Greenville, SC (PRWEB) February 10, 2013
America's most popular car loan service provider Valley Auto Loans have just made a significant development. Some of the largest bad credit lending companies throughout the United States is now part of the company's network of partners. Valley Auto Loans specializes in offering bad credit car loans and recently introduced an advanced approval process to improve their service. The new lending partners of the company will play a stellar role in ensuring maximum efficiency of their new approval process.
Bad credit consumers face a number of issues with all their credit related requirements. The new approval process from Valley Auto Loans has already received great response from the lending market because it offers hassle free approval to applicants with bad or no credit. Moreover, they receive additional benefits like zero down financing option and extremely low interest rates.
The key factor behind the success of Valley Auto Loans has been their huge network of lending partners all over the country. The company is now looking to further improve their service by entering partnerships with the largest poor credit lenders in the country. Official sources have informed that the company is about to take further measures to offer the best auto loan deals to bad credit borrowers.
To apply for the most attractive bad credit auto loans in the market, please visit https://valleyautoloan.com/apply-now2/.
About Valley Auto Loans
Valley Auto Loans is the #1 provider of national and local auto loans. Our approval process is fast! We understand that it can be embarrassing and frustrating to not be able to qualify for a car loan or student auto loan that would enable you to purchase the proper vehicle for you or your family. The approval process starts with the car lender. We provide people with the best auto lender network. Get approved for an auto loan fast! Drive your dream car.