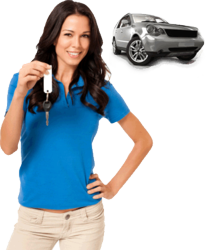 Valley Auto Loans is the #1 provider of national and local auto loans.
Greenville, SC (PRWEB) February 14, 2013
Qualifying for car loans without perfect credit history is no longer impossible since the introduction of a new approval system by Valley Auto Loans. This online financial service provider has been offering top notch auto loan help since many years and specializes in serving credit challenged consumers. Their recently launched approval system is already making its presence felt in the auto loan market by offering almost 100% car loan approval and many other benefits.
Credit history of the consumers plays a stellar role in approval and rejection of any car loan application. Most car loan service providers have stringent requirements, making it almost impossible for bad credit consumers to qualify for auto loans of their choice. In addition to guaranteed approval, the new approval policy from Valley Auto Loans is also offering the lowest interest rate in the market and no money down financing option for all customers. This simple yet efficient online system has an average turn around time of only 60 seconds.
There is no shortage of auto loan service providers that promise best facilities for their customers. However, Valley Auto Loans has always been able to stand out from these service providers with an innovative approach to serve their customers. The company has built a robust network of bad credit lending partners throughout the nation to offer best deals to all poor credit consumers. A number of measures have also been taken to ensure maximum benefit out of their new approval system.
To apply for guaranteed auto loan approval irrespective of credit history, please visit https://valleyautoloan.com/apply-now2/.
About Valley Auto Loans
Valley Auto Loans is the #1 provider of national and local auto loans. Our approval process is fast! We understand that it can be embarrassing and frustrating to not be able to qualify for a car loan or student auto loan that would enable you to purchase the proper vehicle for you or your family. The automobile financing approval process starts with the car lender. We provide people with the best auto lender network. Get approved for an auto loan fast! Drive your dream car.