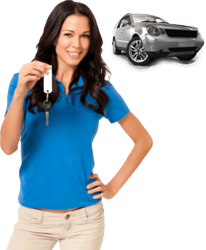 Valley Auto Loans is the #1 provider of national and local auto loans.
Greenville, SC (PRWEB) February 20, 2013
In an attempt to further improve their service; top rated online car loan service company Valley Auto Loans has just introduced a series of promotional strategies. These online strategies are meant to enhance the company's presence in the online marketplace for auto loans. Valley Auto Loans is one of the most trusted car loan platforms throughout the nation that offers the best car loan deals for credit challenged borrowers.
To apply for safe and easy auto loan approval irrespective of credit history, please visit https://valleyautoloan.com/apply-now2/.
With the ever increasing popularity of the internet, a significant percentage of buying decisions in the auto loan market are now made online. As a result, it becomes extremely important for all companies to build a sound online presence. According to company sources, a professional Search Engine Optimization company has been entrusted with the task of reaching out to a larger segment of bad credit auto loan applicants.
The measures to be taken by Valley Auto Loans include complete remodeling of their website including its optimization for the most searched keywords in their niche market. Several other steps are also expected to be implemented in the coming months. These new promotional activities will certainly help more credit challenged car loan shoppers benefit from their service.
About Valley Auto Loans
Valley Auto Loans is the #1 provider of national and local auto loans. Our approval process is fast! We understand that it can be embarrassing and frustrating to not be able to qualify for a car loan or student auto loan that would enable you to purchase the proper vehicle for you or your family. The approval process starts with the car lender. We provide people with the best auto lender network. Get approved for an auto loan fast! Drive your dream car.