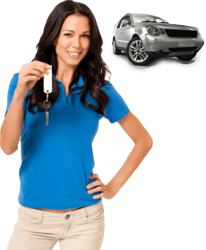 Valley Auto Loans is the #1 provider of national and local auto loans.
Greenville, SC (PRWEB) February 21, 2013
Valley Auto Loans has again hogged the limelight in America's auto lending market by introducing a dedicated service department for the poor credit borrowers. This new department from the company has been opened in order to offer more streamlined service for credit challenged consumers. Valley Auto Loans has been operating successfully in the country's lending market since many years, and their service has received strong recommendations from applicants with all types of credit.
To apply and get approved for instant auto loan with bad credit, please visit https://valleyautoloan.com/apply-now2/.
America's car loan industry has strict qualification criteria that make life extremely difficult for bad credit borrowers. The efforts made by Valley Auto Loans have relieved many such applicants in the lending market by offering them the best deals. Very recently, they have introduced a new bad credit car loan approval policy that offers 100% approval to all applicants regardless of their credit score.
Senior officials from Valley Auto Loans have informed that this new department will be manned by the finance industry professionals experienced in working for bad credit lending companies. It has also been informed that recruitment is about to start to fill up these extremely crucial positions.
About Valley Auto Loans
Valley Auto Loans is one of the most renowned providers of national and local auto loans. The company understands that it can be embarrassing and frustrating to not be able to qualify for a car loan or student auto loan. Valley Auto Loans connects consumers with the best auto lenders and helps them get approved for an auto loan quickly.