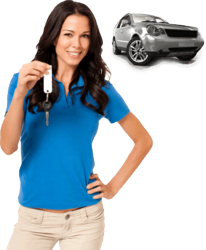 Valley Auto Loans is the #1 provider of national and local auto loans.
Greenville, SC (PRWEB) February 22, 2013
In an attempt to reach out more efficiently to their ever increasing pool of customers, Valley Auto Loans has just introduced an internet based promotion policy. The company is the most renowned player in the country's auto loans market with a special focus on bad credit consumers looking for auto loan. Unlike most other auto lending service providers in America, Valley Auto Loans offers approval to borrowers with all types of credit.
If you are looking for the best auto loan facilities in spite of bad credit, please apply right now by visiting https://valleyautoloan.com/apply-now2/.
The trend of shopping for car loans have changed significantly over the years and a large majority of consumers now search online for the best auto loan deals in the market. Valley Auto Loans has an online approval system that requires only one minute to find out deals with amazingly low interest rates for all their applicants. To know more about this advanced auto loan platform, please visit http://valleyautoloan.com/bad-credit-auto-loans/.
The new promotional efforts from Valley Auto Loans will make it much easier for bad credit consumers to find out the most reliable bad credit auto loan service online. The steps involved in this new promotional policy include complete remodeling of their website, launch of the company's Facebook & Twitter pages, and more efficient utilization of the company's blog.
About Valley Auto Loans
Valley Auto Loans is the #1 provider of national and local auto loans. Our approval process is fast! We understand that it can be embarrassing and frustrating to not be able to qualify for a car loan or student auto loan that would enable you to purchase the proper vehicle for you or your family. The approval process starts with the car lender. We provide people with the best auto lender network. Get approved for an auto loan fast! Drive your dream car.